Find below the customer service details for Air India baggage. Besides contact details, the page also offers a brief overview of the airline.
Head Office
113, Airlines House,
Gurudwara Rakabganj Road,
Parliament Street,
Delhi – 110001.
Customer Service
Phone: 1860 233 1407 (India)
Phone: 1888 634 1407 (USA & Canada)
Phone: 8000 489 254 (UK)
Phone: 613 701 98270 (Australia)
Phone: 331 874 06644 (France)
Phone: 4969 2551 1337 (Germany)
Phone: 800 101 4016 (Singapore)
Email: [email protected]
Email: [email protected]
_____

About Air India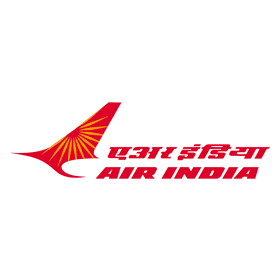 Air India is a government-owned airline headquartered in New-Delhi. It is the flag carrier airline of India and serves approximately 102 national and international destinations. While the airline focuses on several cities, its primary hub is at Indira Gandhi International Airport, New Delhi. Originally founded by J.R.D Tata as Tata Airlines, the airline became a public limited company and was soon renamed Air India. The government of India bought a 48% stake in the firm, and the first international flight took off from Bombay to London in 1948. Air India has several subsidiaries that serve multiple destinations within Asia. These subsidiaries such as Alliance Air and Air India Express, also serve locations within India. A member of the Star Alliance, the airline joined the club on the 11th of July, 2014, to become its 27th member. 
Baggage Info
Air India is known for its impeccable and reliable service. Air India offers a web check-in facility to its customers. Through this facility, the customers can check themselves in via their computer or laptop. Not only will this save them the hassle of standing in the long queues, but it will also save their valuable time. Web check-in facility can be availed within 48 hours of departure of the flight. However, the window closes two hours before departure for international flights and 1-hour prior departure for the domestic flight. Passengers who travel via domestic flights will be able to print their boarding passes and head directly towards the security check at the airport if they are traveling with a handbag alone. However, if they are traveling with additional baggage, they will have to deposit their baggage at the baggage drop counter.
A passenger traveling via first class is allowed to carry 40 kg luggage free of charge. For a business class passenger, this limit stands at 35 kgs. An economy class passenger can carry 25 kgs, and an infant is allowed 10 kgs, free of cost. Any Gold member of the Star Alliance is allowed to carry an additional weight of 20 kgs on top of the allowed limit. The maximum weight permissible to be carried in a single luggage/bag is 32 kgs. Any passengers who require wheelchairs or other assistive tools will be allowed to carry an additional 15 kgs free of charge. These wheelchairs, if collapsible and under or equal to 15 kilograms, will be allowed to be carried on the flight. Infants are also entitled to carry a single collapsible stroller or any such assistive device. The sum of dimensions of the check-in bag must not exceed 62 inches or 158 centimeters.
If your baggage does not arrive on the belt, or you notice damage to the luggage, you can contact Air India Personnel in the arrival hall to report the same. The staff will assist you with a PIR (Property Irregularity Report), and a copy will be provided to you for further reference. You can trace the progress of your lost baggage complaint online by using the reference number mentioned on PIR. In the case of damaged baggage, the airline personnel will assess the situation before drafting any compensation as per the airline regulation.