Find below customer service details of Afriqiyah Airways. Besides contact details, the page also offers a brief overview of the airline.
Head Office
Ahmed Al-Swihili Street
Tripoli, Libya
Support
Phone: 00218-214775500
Phone: 00218-91880122
Email: [email protected]
Email: [email protected]
______
About Afriqiyah Airways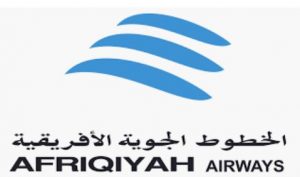 Afriqiyah Airways is the flag carrier of Libya that began operations in 2001. The airline, with a fleet of 13 aircraft connects to more than 14 destinations. Headquartered at Janzour, the airline has its hubs at Mitiga International Airport, Benina International Airport, Misrata Airport and Sebha Airport. Currently, the airline connects cities in Egypt, Jordan, Libya, Morocco, Saudi Arabia, Sudan, Tunisia, Turkey, and the UAE. The route map published on the website will give fliers an idea of where the airline connects to. You can track the featured destinations and offers on the homepage for hot bargains.
The Afriqiyah Airways website currently do not have the option to search and book a flight. You can however reach the local office or travel agent for planning your itinerary. There are ticket offices located at Mitiga, Wahat, Tripoli and Znatah. The Afriqiyah Airways fleet offers both Economy and Business class for booking. There are privileges fliers enjoy based on the class. On Business class you enjoy spacious seats with extra legroom space, more degrees of recline, laptop power ports and fine dining experience.
If you are travelling on Business class you can carry up to 30kg checked baggage. However, on Economy class you are restricted to only carrying 20kg. One carry-on baggage is allowed as long as it fits the overhead cabin. If you have a damaged or lost baggage reach out to the Lost & Found desk at airport for assistance. Most mishandled baggage are traced within 24 hours. If you are looking for a cargo carrier, Afriqiyah Airways offers reliable cargo service to most of the destinations it flies. You can only transport general cargo goods approved by the airline. For complaints or queries on ticket, cancellation, refund, or others, reach the Afriqiyah Airways support.