Find below customer service details of Aerotel. Besides contact details, the page also offers a brief overview of the airport transit hotel.
Customer Service
Phone: +852 3018 3078 (Hong Kong)
Phone: +86 4001 206 698 (China)
Phone: +55 21 3398 4132 (Brazil)
Phone: +60 3 3000 8989/ 1800 817 418 (Malaysia)
Phone: +63 2 8231 3390 (Philippines)
Phone: +966 8008500862 (Saudi Arabia)
Phone: +65 6955 8989 (Singapore)
Phone: +44 20-34816299 (UK)
Phone: +971 800085220011 (UAE)
Email: [email protected]
Locations
UK
London Heathrow Terminal 3 Arrivals Hall,
East Wing Building, Heathrow Airport,
Hounslow, TW6 1AA
Malaysia
Level 2M, KL International Airport,
Kuala Lumpur, Malaysia
Singapore
Level 3, Departure/ Transit Lounge,
Terminal 1, Singapore Changi Airport
* for entire list visit the official website
______
About Aerotel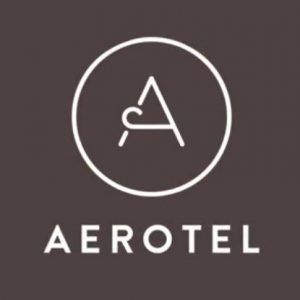 Aerotel is a network of transit hotels offering convenient and comfortable accommodation for both business and leisure travellers alike. Founded by Song Hoi-see, the first Aerotel transit hotel was opened within Singapore's Changi Airport, with different room types and world class amenities. Part of Hong Kong-based Plaza Premium Group, Aerotel was designed to give transiting passengers a convenient and comfortable stay before their next leg of journey. And all this without having to leave the airport gates. The transit hotels are currently located at Beijing, Guangzhou, Rio de Janeiro, London, Kuala Lumpur, Cebu, Singapore, Muscat and Abu Dhabi.
Travellers can search and book a hotel directly on the website. Bookings must be made at least 1 hour prior to arrival. Else you can book as a walk-in guest at airport. Special request must be sent for group bookings. There are exciting offers published on the website giving travellers other benefits along with stay. Some premium credit card holders also enjoy exclusive discounts on booking. Be it transiting, arriving or departing, you can book a room any time of the day. And there are flexible hourly bookings to make it more affordable. Going beyond just airport lodging, Aerotel offers travellers option of massage, fitness center and even outdoor pool at some locations.
All Aerotel properties are located within the airport. The rooms offer all basic amenities, including comfortable mattresses and pillows. At most Aerotel properties, you can book a solo room with one bed, one with double bed or a room that can accommodate an entire family. The Double Plus and Family room has a private bathroom. Most rooms offer large-screen TV, working desk, disposable slippers and complimentary toiletries. Jet setters also enjoy unlimited free WiFi throughout the hotel. Wheelchair-friendly rooms are available in every location. Note that Aerotel does not offer luggage pickup or storage facility.
As mentioned earlier, Aerotel has a flexible booking option, charging fliers by the hour so you can check-in and check out conveniently. Some Aerotel properties are located inside the restricted zones such as customs and passport control. In other locations, you might see it outside the restricted zones. Booking of Aerotel rooms can be done online using major credit cards. You can sign into your account to view or manage booking. Fliers can amend their booking up to 24 hours prior to check-in. You can also cancel your booking up to 24 hours before check-in. This will however result in a cancellation fee. The remaining amount will be refunded in the original method of payment. No refunds will be processed if cancellation made within 24 hours before check-in time. You can reach the Aerotel customer support via mail or phone for queries on payment, cancellation or refund.