Contact Aeromexico: Find below customer service details of Aeromexico, including phone and email. Besides contact details, the page also offers a brief overview of the airline. Reach the customer service below for support, complaints or feedback.
Head Office
Aerovias de Mexico SA de CV
Paseo de la Reforma 445
Colonia Chuauhtemoc Mexico,
DF 06500 Mexico
Customer Service
Phone: +52 55 5133 4000 (general)
Phone: +52 55 1519 4040 (Club Premier)
Email: [email protected] (general)
Email: [email protected] (lost baggage)
Email: [email protected] (Club Premier)
International Support
Phone: 1-800-237-6639 (US)
Phone: 0800 9775 533 (UK)
Phone: 0800 891 7512 (Brazil)
Phone: 591 2 2797068 (Bolivia)
Phone: 021-64668099 (China)
Phone: 0 800-052-1447 (Costa Rica)
Phone: 0 800 916 754 (France)
Phone: 503 2264-9411 (Guatemala)
Phone: +52 55 5133-4027 (Germany)
__________
About Aeromexico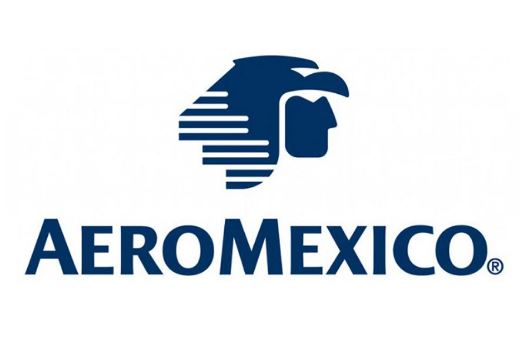 Aeromexico is the largest airline in Mexico founded as Aeronaves de Mexico in 1934. With a fleet size of more than 70 aircraft, the airline connects fliers to 90+ destinations around the world. Part of Grupo Aeromexico, the airline has its main hub at Mexico City International Airport and secondary hubs at Gudalajara International Airport and Monterrey International Airport. A member of SkyTeam alliance, Aeromexico operates its own frequent flier program for loyal fliers named Club Premier. The airline's subsidiaries include Aeromexico Cargo, Aeromexico Connect, Aeromexico Express, Aeromexico Contigo and Aeromexico Servicios.
Within Mexico, the airline connects to and fro Mexico City, Acapulco, Cabo San Lucas, Cancun, Chihuahua, Culiacan, Durango, Guadalajara, Hermosillo, Leon, Los Cabos, Merida, Mexicali, Monterrey, Oaxaca, Puebla, Reynosa, Saltillo, Tampico, Torreon, Veracruz, and Zacatecas, among others. Major global cities in the network include Atlanta, Barcelona, Bogota, Boston, Chicago, Denver, Frankfurt, Houston, Las Vegas, London, Madrid, Medellin, Miami, Montreal, New York City, Omaha, Ontario, San Diego, San Jose, Sao Paulo, Seattle, Seoul, and Washington DC. Thanks to the codeshare agreements it has with carriers such as Aeroflot, Air France, Avianca, Czech Airlines, KLM and Japan Airlines, fliers are provided with opportunities to connect to more destinations.
On Aeromexico's website you can check flight schedule, flight status and reserve a seat for next flight. The search tool on the homepage allows one to input the origin, destination and dates, and proceed to booking using debit or credit card. The homepage also features some of the popular destinations, exclusive promotions and offers. Besides flights, one can also book hotels, cars and tour packages. If you have an existing booking, you can manage the trip and itinerary by signing into your account. The cancellation and refund policies vary according to ticket types and other terms and conditions. The current fare types include Basic, Classic, Flexible, AM Plus, Comfort and Premier. They all come with different benefits and price. The Premier is the one that offers the best of comfort and service with full flat bed seats, exclusive in-flight menu and other benefits. Curious about the menu or on-board entertainment? Browse the website to know the food and beverages served during short and long-haul flights, and the various entertainment options at your disposal. You can request for special meals as well before flight.
Travellers can skip the airport queues by doing web check-in. The facility is available up to 24 hours prior to departure for international flights. You can also get your boarding pass sent directly to your smartphone or tablet. Further, proceed to choosing your preferred seat from the interactive seat chart. Speaking of baggage allowance, the details of same are published under the Travel Information section. On flights within Mexico, fliers on Main Cabin can carry 2 bags with 10kg weight, and one checked baggage with 25kg weight. Premier fliers can carry 2 checked bags with 32kg weight. If your baggage exceeds the standard allowance, you will be asked to pay a fee at the airport. The baggage allowance restrictions varies according to routes within Europe, Asia and North America.
Are you a frequent flier? Register for the Club Premier loyalty program to earn and redeem points on all flights. You can earn points every time you fly with Aeromexico or a SkyTeam Alliance airline. You can use the points for upgrading your flight, booking hotel, renting car and much more. If you are short on points, you even have the option to buy the same online. The airline has designed the Club Premier Corporate for all the corporate clients. For more information or queries on reservation, cancellation, refund, lost baggage, cabin upgrade, Club Premier membership, career, or others, reach the Aeromexico support.