Find below the customer service details for Aeromexico baggage. Besides contact details, the page also offers a brief overview of the airline.
Head Office
Aerovias de Mexico SA de CV
Paseo de la Reforma 445
Colonia Chuauhtemoc México,
DF 06500 Mexico
Customer Service
Phone: +52 55 5133 4000 (general)
Phone: +52 55 1519 4040 (Club Premier)
Phone: 1 800 237 6639 (US & Canada)
Email: [email protected] (general)
Email: [email protected] (lost baggage)
_____
About Aeromexico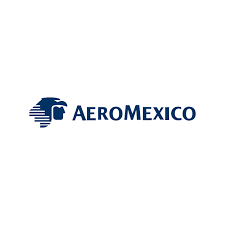 Aeromexico, also known as Aerovías de México, is the flag carrier of Mexico. The airline calls itself the vanguard of Latin American aviation with its vast and exceptional service of 80 years. The airline is based in Mexico City and operates scheduled flights to more than 90 destinations. Aeromexico has a scheduled flight plan to North, South, and Central America, Europe, Asia, and the Caribbean. The airline has got three hubs located in Mexico, Monterrey, and Guadalajara, with the hub in Mexico being the largest and its primary base. The Group Aeromexico has got Aeromexico Connect as its regional subsidiary and the Aeromexico Contigo, which works on select Mexico-United States routes. The airline is one of the founding members of the SkyTeam alliance, along with Air France, Korean Air, and Delta Airlines. In 2019, the airline reported a revenue of 68.8 billion Mexican pesos.
Baggage Info
On Aeromexico, every passenger is allowed to carry a standard carry-on bag and a personal item free of cost. The personal item should adhere to the dimension guidelines of 55 x 40 x 25 cm (21.5 x 15.7 x 10 inches). The standard carry-on bag should not exceed 55 x 40 x 25 cms. The combined weight for both the personal and standard carry-on baggage should not exceed 22 pounds (10 kgs). If you are traveling with an infant, you are allowed to carry two items free of charge, which can include a bassinet, a stroller, or a diaper bag. For passengers traveling with an infant via Aeromexico to an international destination, one piece of checked-in luggage besides the bassinet or the stroller is permitted. Passengers who are traveling with checked-in baggage should keep in mind that the bags should not exceed the linear dimension of 158 cm (62 inches). 
The luggage rules for Aeromexico can vary according to the route you intend to travel on. For example, if you are traveling within Mexico, your Basic Fare ticket will not entertain any free baggage, while you can carry one 25 kg bag with the Main Cabin ticket. You can carry two bags weighing 32 kgs in the Clase Premier, free of charge. If you are traveling between Mexico, the US, and Canada, the Main Cabin ticket does not permit any baggage, but you can purchase 23 kgs of luggage allowance at additional cost. The Clase Premier ticket, in this case, will allow the passenger to carry two bags weighing 32 kgs in total. The baggage rules are different for flights between Mexico and South America, between Mexico and Europe, and between Mexico and Asia. 
If you encounter any problem related to your baggage, including delayed or damaged baggage, you can contact the Aeromexico staff for the best redressal. Note that you have to report the problem at the Aeromexico baggage assistance counter at the destination airport if your baggage fails to arrive at the stipulated time. You will be given a unique reference number against your lost baggage complaint, which can be used to track down the status of your baggage online.