Contact 9/11 Memorial & Museum: Find below customer service details of 9/11 Memorial & Museum, New York, including phone and email. Besides contact details, the page also offers a brief overview of the tourist landmark. Reach the customer service below for support, complaints or feedback.
Address
National September 11 Memorial Museum
200 Liberty Street, 16th Floor
New York, NY 10281
Phone: 212-312-8800
Customer Service
Phone: 212-266-5211 (general)
Email: [email protected] (tickets)
Email: [email protected] (feedback)
Email: [email protected] (lost/found items)
Email: [email protected] (museum store)
_____
About 9/11 Memorial & Museum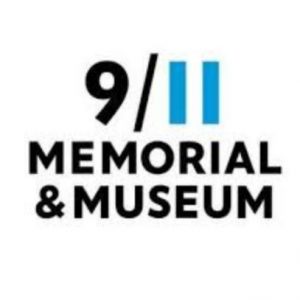 The 9/11 Memorial & Museum stands as memory of the tragedy of 9/11 that shook the world and united the world against terrorism. Built on the site of the World Trade Centre on Greenwich Street, New York it commemorates the terrorist attacks on WTC 1 and 2 and at the Pentagon on September 11 2001 in which 2977 people died and the 1993 World Trade Centre bombing in which 6 persons were killed. It is a tribute of honour to those killed in those attacks.
Designed by architects Daniel Libeskind, Michael Arad and Peter Walker, the Memorial has huge twin reflecting pools on the site of the twin towers with one of the largest man-made waterfalls in North America. The design was selected from a world-wide competition which saw a whopping 5200 entries from over 60 countries. Skirting the memorial pools are bronze panels on which are inscribed the names of every person who died in the 1993 and 2001 attacks. Victims include people who were working or visiting the places and includes all the rescue personnel who lost their lives in the line of duty.
The Memorial also houses the Survivor Tree, a pear tree which miraculously survived the 2001 attacks and was nursed back to life by the New York City Department of Parks and Recreation to show the indomitable spirit of the human race.
The 9/11 Memorial Museum has a 110,000 square feet exhibition space which has various displays in various formats and mediums – multimedia, collection of monuments and artifacts, archives, photographs and documentaries which tells the narrative and after effects of the bombing. Every victim finds a memorial to his or her life and presents stories of loss, empathy and astounding heroism and humanity. There are many exhibitions that are held there that are thought provoking and humbling.
Tickets for the Museum start from $26 for adults, $15 for Youth between 7 and 12 years, $20 for Young adults between the age of 13 and 17, $20 for seniors and $18 for US veterans. The Memorial is free to visit and is open every day from 7.30 am to 9.00 pm. On the website, you can choose between a memorial guided tour or one that includes a visit to the museum. Museum tickets can be purchased up to six months in advance. Free Admission Tuesday tickets are distributed on a first-come, first-served basis.
9/11 Memorial Museum operates an estore where you can purchase books, apparel, gifts and other merchandise. Purchases online can be made using major credit cards. Most orders are shipped within 2 working days. Deliveries outside US can take up to 10 days or more. The shipping costs and timeframe vary according to the region. The store accepts returns as long as they carry the original tags and are in its original condition.  For more information or queries on tickets, timings, special events, exhibitions, transportation, donation, parking, or others, reach the London Drugs customer service.