Contact Amazon Kindle: Find below customer service, support details of Kindle, including phone and email. You can reach the below contact for Kindle Wi-fi purchases, downloads, ebooks, reviews, discounts, 3G and more. Besides contact details, the page also offers information and links on Kindle services.
Kindle Customer Service
Phone: 1-866-321-8851
Phone: 1-206-266-0927 (International Customers)
Kindle Retailers (If you are looking to buy Kindle or its accessories you can contact numbers of retail stores given below)
Microsoft: 877-696-7786
AT&T: 1-800-331-0500
Best Buy: 1-888-BEST-BUY (800-237-8289)
BJ's Club: 800-BJS-CLUB (800-257-2582)
Fred Meyer: 1-888-247-4439
J&R (New York): 212-238-9000
Navy Exchange: 1-800-628-3924
Office Max: 1.800.283.7674
Radio Shack: 1-800-843-7422
Staples: 1-800-STAPLES (800-782-7537)
Target: 1-800-440-0680
Toys R Us: 1-800-869-7787
Wal-mart: 1-800-WALMART
Canadian retailers
The Source: 1-866-454-4426
Staples CA: 1-877-360-8500
Amazon.com Head Office
Amazon.com, Inc.
1200 12th Ave. South, Ste. 1200
Seattle, WA 98144-2734
USA
Phone: (206) 266-1000
Amazon.com Customer Care
1-866-216-1072
1-866-321-8851
1-206-266-0927 (International Customers)
_________________
Purchase Kindle
To purchase Kindle online click here
Download Kindle Reading App
To download a free Kindle Reading App click here
Kindle Store
To purchase Kindle ebooks, whether fiction, nonfiction, biographies or others click here
Manage Kindle
To manage your Kindle online click here
Shopping Kindle Content
For details on shopping for Kindle content click here
Kindle Online Forum
You can post a question as well as search users' queries. Click here to access Kindle customer service forum.
Manage Subscription
To manage your Kindle subscription click here
About Kindle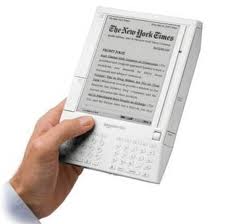 Kindle is an e-book reader launched by Amazon in the year 2007. Currently, there are more than 900,000 books available for users to download. Over 610,000 books are $9.99 or less. One can try a sample of most Kindle content before purchase. Kindle allows users to search for books, newspapers, magazines, journals and blogs. To make a purchase from the Kindle store, click the Buy now with 1-Click or Subscribe now with 1-Click button. Kindle comes with a One-Year Limited Warranty. Kindle also offers an optional 2-year Extended Warranty. A Kindle owner can store up to 3,500 books. Kindle is Amazon's #1 bestselling item for two years running. If you dint know, Kindle allows users to also connect to Wi-Fi hotspots.
Technical: Kindle weighs about 240 grams and has a 4GB storage. If you read for one hour a day, you will get battery life of up to one month. Kindle charges in approximately 4.5 hours. It has a 3.5 mm stereo audio jack and wi-fi facility. For more details visit the Kindle website here. To contact Amazon click here.