Contact Indian Airlines – Find below customer care details of Indian Airlines, including the address, telephone, and email. You can reach the below contacts for queries on Indian Airlines ticket reservation, cancellation/refund, reschedule of flight, missing baggage, or other questions. Besides contact details, the page also contains information and links on Indian Airlines' services.
Indian Airlines Customer Care
1800 22 7722 (from all MTNL/BSNL lines)
Northern/Eastern India: 0124 2877 777 (landline for private telecom/mobile users)
Western/Southern India: 022 2758 0777 (landline for private telecom/mobile users)
Indian Airlines Domestic Support
Phone: 1800 180 1407
Indian airlines USA/CANADA REGION
USA Toll Free number: 1800 223 7776
Canada Toll Free number: 1800 625 6424
UK/GERMANY/FRANCE
UK Toll Free number: 800 635 0041
Germany Toll Free number: 800 184 4888
France Toll Free number: 800 903 0777
Indian Airlines Email
[email protected]
[email protected]
Indian Airlines Head Office
Air India Building,
1st floor, ariman Point,
Mumbai-400021
For more addresses, please visit the link here
About Indian Airlines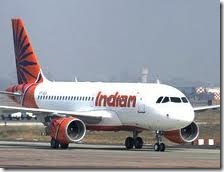 Based in Mumbai, Indian Airlines is a state owned airline that is managed by the Ministry of Civil Aviation, Government of India. In the year 2005, Indian Airlines was rebranded as Indian. The airline operates closely with Air India.
The airline began its operations in 1 August 1953. The motto of the airline is to offer quality service, efficiency and reliability. Indian Airlines operates regular flights to 76 destinations, 58 within India and 18 abroad. Air India, as the national carrier, has traditionally played a pivotal role in promoting tourism to India. Indian Airlines Limited is wholly owned by the Government of India through a holding company and has 19,300 employees as of March 2007. Visit the website or speak with an Indian Airlines customer care representative for more details.