Find below customer service details for Pennsylvania unemployment benefits. Besides contact details, the page also offers a brief overview of the state program.
Head Office
Department of Labor & Industry
651 Boas St, Harrisburg,
PA 17121, United States
Support
Phone: 1-888-313-7284
Email: [email protected]
______
About Pennsylvania unemployment insurance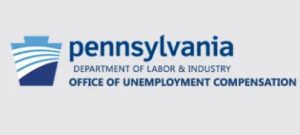 Pennsylvania residents can file unemployment benefits claim through the Department of Labor & Industry. The Pennsylvania Unemployment Compensation Program allows workers who are unemployed for no fault of their own to receive temporary financial assistance. To be eligible, workers must have worked in Pennsylvania during the past 12 to 18 months and must have earned sufficient wages in their base period. The base period is the first 4 of the last 5 completed calendar quarters. Further, the law also requires that claimants must be able and available for full-time work.
The weekly benefit will be determined by the wages in your base period. You can get an estimate through the tools and charts available on the official website. A new claim can be made over phone, website as well as through post. The fastest way to file a claim is online. Once approved, you will receive a Notice of Financial Determination with information of potential benefit amount and duration. Details you will need to furnish include Social Security Number (alien registration number for non-US citizens), driver's license number (or other secondary identification) as well as employment history. If your claim was rejected, you can appeal within 15 days of the mailing date.
For the uninitiated, the self-employed, independent contractors and others not eligible for regular unemployment compensation can seek for benefits from the federal CARES Act. Recently, the Pandemic Unemployment Assistance (PUA) program was launched as part of the stimulus package to provide relief to those affected by the COVID-19. Note that PUA benefits are available for 39 weeks through the end of the year.
If approved, you will get your first benefit payment within two to four weeks. Payment can be received via debit card or direct bank deposit. To continue to receive benefit payment every week, claims will have to file bi-weekly claim. Note that you are advised to register for employment-search within 30 days after filing an application for benefits. You can register on the Pennsylvania CareerLink website to search jobs from relevant industries and connect with employers. You are advised to actively seek employment and also maintain a record of efforts taken for job search. For complaints or queries on application status, appeal, benefits payment, or others, reach the support via phone or email.