Find below customer service details for Illinois Unemployment Insurance program. Besides contact details, the page also offers a brief overview of the state agency.
Head Office
Illinois Dept of Employment Security
33 South State Street
Chicago, Illinois 60603-2802
United States
Customer Service
Phone: 800-244-5631 (general)
Phone: 800-342-7533 (Illinois Job Link)
Phone: 800-247-4984 (employer queries)
Email: [email protected]
_______
About Illinois Unemployment Insurance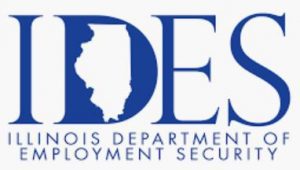 The Illinois Department of Employment Security (IDES) is the state agency that oversees and administers the unemployment insurance benefits for residents across the state. Workers who are unemployed and have lost their job for no reason of their own, can seek temporary income assistance under the program. Like the eligibility requirements in all states, workers must be available for work and must also have been actively seeking work to qualify. Candidates must have registered with the state employment service. The unemployment insurance program also allows workers affected by disasters and health emergencies like the COVID-19 to file for benefits. Employees who have retired or have voluntarily quit do not come under the purview.
Application for unemployment benefits can be filed at the local office and also online on the IDES website. The form should be submitted with driver's license, social security number, recent employment and number of weeks earning $484 or more. If you qualify to receive the benefits, it can take up to two weeks to receive first payment. The benefit is calculated according to earnings reported by previous employer. According to Chicago.gov website, the "minimum benefit per week is $51 and the maximum per week is $484". Individuals can qualify for additional amount for qualifying dependents. The Department of Employment Security has published a PDF with table showing the minimum qualifying wages in base period and statewide average weekly wages.
Before applying, ensure you are registered on the Illinois JobLink, a platform that connects job seekers to employers. Even when you receive unemployment benefits, you are advised to keep looking for work on the platform. If a candidate's application was rejected, IDES provides the option to appeal the decision within 30 days. You can submit the reconsideration form online or at local office, after which you will receive notice for a hearing. Forms for filing for unemployment benefits and appeal can be downloaded on the website. The FAQ section also has useful information to help candidates with questions on application, appeal, or others.
Payment for weekly benefits will be made through debit card or direct bank deposit. You can register on the website to enroll/modify for direct deposit and view payment history. Claimants can also apply for IDES Prepaid Debit Card Program to withdraw payment through ATM. For complaints or queries on filing claim, form, appeal, or others, reach the IDES support.