Contact Barnes & Noble: Find below customer service details of Barnes & Noble, including phone and address. You can reach the below contact for complaints or queries on Barnes & Noble stores, products, store locations, cancellation / refund, online shopping, NOOK products  or other questions. Besides contact details, the page also offers information and links on Barnes & Noble products and services.
Barnes & Noble Head Office
Barnes & Noble, Inc.
122 Fifth Avenue,
New York, New York 10011,
Phone: (212) 633-3300
Barnes & Noble Customer Service
Phone: 1-800-THE-BOOK
Phone: 1-800-843-2665
Phone: 201-559-3882 (international customers)
Email Support
General: [email protected]
Online Orders: [email protected]
Membership: [email protected]
_______
Barnes & Nobles Store Locations
Click here to locate a Barnes & Noble store nearest to your address. You can look up for stores by city, state or zip code. In addition to that, visitors can also look for special events in any location.
Order Status
Click here to check the state of your order made through Barnes & Noble.
Gift Cards
Looking for gift cards? Click here to purchase gift cards for all special ocassions. While the printed cards can be delivered to mailbox, Barnes & Noble's eGift cards can be delivered to any inbox with a click. Barnes & Noble gift cards are redeemable both in stores and website.
About Barnes & Noble, Inc.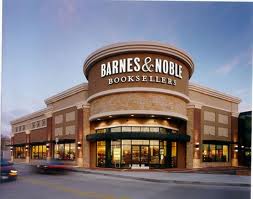 Barnes & Noble was founded by Charles Barnes in the year 1873. It was later acquired by Leonard Riggio in 1960. Today, it is the largest bookseller in the United States with more than 700 retail bookstores and 636 college bookstores serving more than 4.6 million students (as of 2011). Barnes & Noble is also the second-largest retailer of magazines in America, carrying about 5,500 magazine titles and nearly 1,000 newspaper titles. The company's e-commerce site features more than 2 million titles. Barnes & Noble currently has some 40 million customers and sells 1 million book titles every year. Headquartered in New York, US, the company as of April, 2011 employs 35,000 people.
In 2009, Barnes & Noble launched the world's largest eBookstore and also introduced NOOK, the first Android-based eBook Reader. The later years it came out with innovative products such as NOOK Color, NOOK Simple Touch and NOOK Tablet. Besides books, magazines and ebooks, the Barnes & Noble website sells toys & games, music, DVD and Blu-ray, video games, and more. Further, the B&N Marketplace offers millions of new and used items from a network of trusted sellers at discounted prices. And through its Sterling Publishing subsidiary, the company publishes over 500 titles annually.
Some of the products that can be purchased on the Barnes & Noble website include books, textbooks, magazines, toys & games, DVDs, gifts, electronics (cameras, camcorders, headphones, media players, gadgets, digital picture frames..), and NOOK products such as NOOK Tablet, NOOK Simple Touch and Nook Color. Purchases can be made online through MasterCard, American Express, Discover, Visa, Diners Club, JCB, PayPal and Barnes & Noble gift cards. Payment can also be made by phone. Simple select the "Pay by Phone" button during checkout. Barnes & Noble issues a refund of original form of payment for items returned within 14 days (terms apply). Items however must be returned in their original condition. Note that Nookbooks cannot be canceled or refunded. Visit the website or speak with a Barnes & Noble customer service representative for more details.