Contact American Express: Find below customer service details of American Express, including phone and address. You can reach the below contacts for queries on American Express credit cards, prepaid/gift cards, online payment, member benefits, travelers cheques, or other banking questions. Besides contact details, the page also offers information and links on American Express services.
American Express Head Office
World Financial Center,
200 Vesey St,
New York, NY 10285, USA
Phone: 212-640-2000
American Express Customer Service
General: 1-800-528-4800
TTY/TDD: 1-800-221-9950
Pay Bill: 1-800-IPAY-AXP (1-800-472-9297)
Express Cash: 1-800-CASH-NOW (1-800-227-4669)
Gift Card: 1-877-AXP-GIFT (1-877-297-4438)
Prepaid Card: 1-866-207-7970
Platinum Help: 1-800-492-3932
Membership Rewards: 1-800-297-3276
International Support
Below are phone numbers of American Express offices worldwide. You can reach these contact for help on credit cards, bill payment, or other queries.

Argentina: 0-800-444-2450
Australia: 1300 736 659
1300 132 639
Austria: 0810 910 940
Bangladesh: 16234
Brazil: 0800 721 1188
Canada: 1-800-869-3016
Colombia: (1) 343 00 00
Costa Rica: (506) 2295-9100
Denmark: 70 20 70 97
Germany:
+49 (0)69 9797-1000
Egypt: (+973) 17 557755
Spain: 900 814 500
France: 01 47 77 72 30
Greece: +30 210 326 0000
Hong Kong: 2277 1010
India: 1800 419 1249
1800-419-1222
Indonesia: 021-3435 8881
Jamaica: 1800 327 1267
Malaysia: 1800 88 9559
Maldives: +960 333 3013
Mexico: 01 (800) 5230807
Netherlands: 020 – 504 80 00
New Zealand: 0800 656 660
Philippines: 1-800-10-8141700
Portugal: 707-50-40-50
Romania: 0800 800 228
Russia: +7 (495) 543 9400
Singapore: 1800 299 1997
South Africa: 0860 119 966
Sri Lanka: (011) 4414141
Taiwan: +800-545-1171
Trinidad: 1800 327 1267
UAE: (+973) 17 557755
UK: 01273 696 933
Venezuela: 0800 100 5878
_____
Online Payment
To view or pay your American Express bills online click here. You could also login here to pay other bills with your card. If you have lost or think your card is stolen, report it online or call the customer support.
Gift Cards
To order American Express gift cards click here. You can find here business gift cards that are used to reward employees or thank customers. You can also celebrate special occasions of your loved ones through personal gift cards. You can find gift cards for special occasions such as birthday, teens, wedding, mom/dad, happy holidays and more. You could even order for egift cards. Gift cards can be used wherever American Express Cards are accepted.
Membership Cards
Members of American Express can earn points on every dollar spent on the card. Points can be redeemed for rewards from leading brands in travel, shopping, dining, and entertainment. Members can also use points to book travel or transfer points to frequent flyer and guest programs. Points have no expiration date. To get details on existing points or information on the membership program click here
Prepaid Cards
For details on American Express prepaid cards click here. Prepaid cards are safer than cash, funds can be replaced if lost or stolen, there are no credit check and budget control. You can get online account management and 24-hour customer service.
About American Express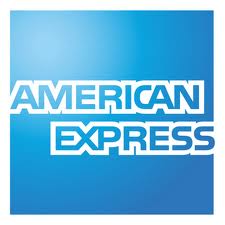 American Express was founded in the year 1850. The financial services corporation that began as an express mail business today is world's largest card issuer and processes millions of transactions daily. As of 2009, American Express has $24.5 billion in annual revenue and has 87.9 million cards in force. The company currently employs close to 60,000 people worldwide. American Express card members spent a record $713 billion in 2010. American Express has its presence in over 130 markets, where its relationships span banking, retail and airline partners. American Express' subsidiaries include Amex, Centurion, Datamex, Empress, Rosenbluth International, TRS Card International, Ainwick Corporation and more.
Products: American Express offers personal cards, small business cards, corporate cards and gift cards. Under personal cards, you have premium rewards cards (ZYNC, Green Card, Hold Card, Premier Rewards Gold Card, Platinum Card), flexible payment cards (Blue Sky, Blue Cash Everyday, Blue Cash Preferred, Blue, Clear, TrueEarnings), air travel partner cards (Gold Delta SkyMiles, Platinum Delta SkyMiles, Delta Reserve, JetBlue Card), speciality partner cards, hotel partner cards (Hilton HHonors, Starwood) and prepaid cards (PASS, Prepaid Card).
All American Express cards have access to car rental loss and damage insurance, purchase protection, travel accident insurance and emergency travel assistance.