Contact Airtel – Find below customer care details, information and links on Airtel mobile products.
Airtel Customer Care Phone
Toll Free: 1800 102 002 (accessible only from Airtel fixed line and Mobile phones) or 0120- 4319696 (accessible from any fixed line and Mobile phones)
Airtel Email
Email your questions, comments or suggestions to us at [email protected]
Addresses for enquiries
Bharti Airtel Ltd
4 th Floor Krishna Plaza
Tejgarhi Crossing
Garh Road
Meerut 250004
Punjab , Haryana, HP
Bharti Airtel Limited ,
C-25 , Industrial Area , Phase -2 ,
Mohali . 55
Rajasthan
Bharti Airtel Ltd
A-5, SupportEscape Building ,
JamnaLal Bajaj Marg,
CivilLines Railway Crossing
Jaipur.
Pune
Bharti Airtel Limited – Enterprise (Corporate)
3rd Floor,C-Building,
Vega Center ,Swarget,
Oppo. Income Tax office
Shankar Sheth Road ,
Pune-36
Bangalore
Bharti Airtel Limited
Enterprise (Corporate) Team
Prestige Technology Park ,
Jupiter (2A) Block,
Sarjapur-Marathhalli Ring Road ,
Kadabeesanahalli Village ,
Varthur Hobli,
Bangalore 560087
Hyderabad
Bharti Airtel Limited,
Enterprise (Corporate)Team
6-3-1192/1, 7th floor
Block 3, White House
Kunda Bagh, Begumpet
Hyderbad-500 016
Chennai
Bharti Airtel Limited – Enterprise (Corporate)
Bascon Futura S V,3rd & 4th Floor,
#59L, Venkatanarayana Road ,
T.Nagar,Chennai-600017.
UP East
Bharti Airtel Limited – Enterprise (Corporate)
3rd floor, Airtel Towers
12, Rani Laxmi Bai Marg
Hazratganj
Lucknow – 226001
Mumbai
Bharti Airtel Limited – Enterprise (Corporate)
6th Floor, Interface Building No-7,
New Link Road , Malad West Mumbai-400064
Gujarat
Bharti Airtel Limited – Enterprise (Corporate)
601-602, Corporate House
Opposite Torrent House
Off Ashram Road ,
Ahmedabad-380009
Madhya Pradesh
Bharti Airtel Limited – Enterprise (Corporate)
47/49, Electronic Complex
Pardesi Pura
Indore – 452 010
Kolkata
Bharti Airtel Limited – Enterprise (Corporate)
6-Hungerford Street ,
Regency Building 4th Floor,
Kolkatta-17
Delhi / NCR
Bharti Airtel Limited – Enterprise (Corporate)
A-4, Sector 10 NOIDA
Airtel Prepaid
To view airtel prepaid plans click here Airtel Prepaid Plans
Roaming – Airtel prepaid customers get extensive coverage of more than 400 roaming partners in over 200 destinations worldwide. You can make or receive calls from anywhere in India. In addition to that you can also stay connected with people around the world. Airtle prepaid customers get roaming for 11 countries in Asia. Prepaid customers can also avail for BlackBerry services which can be subscribed by sending SMS <airtelbb> to 121. The Weekly Personal Mail for 7 days costs Rs. 80. Under this you can have unlimited emails (POP/IMAP) + Instant Messaging.
Recharge Prepaid
To recharge Airtel prepaid number click here Airtel Recharge. You can even call 543219 (toll free) for the same.
Airtel Postpaid
To view Airtel postpaid plans click here Airtel Postpaid Plans. Top 5 Plans, Local Benefit Plans, STD Benefit Plans and Super Combo Plans are available for postpaid customers.
Airtel International Calling
Airtel offers International Calling services that help you connect with India and rest of the world.  The plans are:
a) Airtel world SIM – Use your India number abroad and save up to 85%.
b) ISD calling cards – International calls at amazing rates even if your phone doesnt have STD/ISD facility
c) Airtel call home – Connect to your loved ones from 4 countries across the world with airtel.
d) Airtel world calling cards – Make calls while travelling abroad using World Calling Cards and save upto 94%.
You can make international calls for as low as 3.3 paise/sec. For details on it dial the toll free number 1802103 / 1802202 (accessible through Airtel mobile only). Also Airtel's World Calling Cards connects you to your friends and loved ones in 95 countries. For details click here Airtel World Calling Cards
Airtel Postpaid Bill
To pay your postpaid Airtel bill click here. you can even call 543219 (toll free) for the same.
Airtel Hello Tune
Just dial 543215 at Re.1/min & say the name of Song/Album/Movie that you are looking for & select the desired song as your Hello Tune.
Song download charge Rs.15
Monthly subscription of Rs.30
How to get Airtel mobile connection?
Visit the nearest Airtel relationship centre and submit the documents listed below.
– Your self attested photograph
– Your photo proof of identity / signature
– The proof of your address
About Airtel

Airtel was founded by Sunil Bharti Mittal in the year 1995. It is a leading telecommunications company with operations in 19 countries across Asia and Africa. With over 207 million subscribers, Airtel today is India's largest cellular service provider and fifth largest mobile provider in the world. Bharti Airtel Limited has been voted as India' s most innovative company, in a survey conducted by The Wall Street Journal.
Offering affordable tariffs at 1.5 cents/minute, Airtel with its world-class service has achieved more than 33% of the regular GSM market share in India. The company's vision is to be the most loved brand, enriching the lives of millions by 2015. "Enriching lives means putting the customer at the heart of everything we do. We will meet their needs based on our deep understanding of their ambitions, wherever they are……"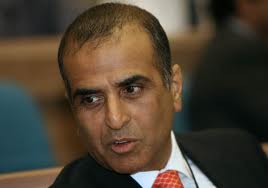 Airtel offers mobile voice & data services, fixed line, high speed broadband, IPTV, DTH, turnkey telecom solutions for enterprises and national & international long distance services to carriers. Recently, the company has also launched 3G services across India. Airtel's network is maintained by Ericsson, Nokia Siemens Network and Huawei. And its business support is rendered by IBM.
Airtel today employs over 30,000 people and has a market capitalization of approximately US$ 25 billion. The company's founder Sunil Mittal has been recognized with the padma bhushan, one of India's highest civilian awards. He has also received the Lal bahadur Shastri National Award for Excellence in Public Administration, Academics and Management for 2009.
Airtel Services: Mobile network, Wireless, Landline, Broadband, DTH Satellite Television.
Awards:
Airtel won the 'Most Preferred Cellular Service Provider Brand' award at the CNBC Awaaz Consumer Awards in Mumbai.
It also last year won the prestigious Businessworld-FICCI-SEDF Corporate Social Responsibility Awards 2009-2010.
In 2009, Bharti Airtel was rated as India's Best Enterprise Connectivity Provider at the Annual Users' Choice Awards instituted by PC Quest.
For more information on Airtel visit the website at www.airtel.in