Contact Walmart: Customer service of Walmart Stores
Contact Walmart: Find below customer service details of Walmart, including phone and address. You can reach the below contact for queries on Walmart stores, online shop, prices, cancellation, refund or Walmart products. Besides contact details the page also offers information and links on Walmart services.
Walmart Head Office
Walmart
702 SW 8th Street
Bentonville, Arkansas
72716-8611
Phone: 479-273-4000
Feedback: To send a feedback or complaint on Walmart service click here
Walmart Customer Care
> General
Phone: 1-800-Walmart (1-800-925-6278)
> Walmart credit card
Phone: 1-877-294-7880
> Walmart Community/business card
Phone: 1-877-294-1086
> Walmart gift / shopping card
Phone: 1-888-537-5503
> Walmart store
Phone: 1-800-881-9180
Write Post
Walmart.com Customer Service
7000 Marina Boulevard
Brisbane, CA 94005
_________
Store Finder
To locate the nearest Walmart store at your city click here
Online Shopping
To shop Walmart products online click here
Track Order
To track your Walmart order click here
Products
Walmart products include Computers, Cameras, Cell Phones, iPad, iPods, Video Games, Laptops, Printers, Monitors, Movies, TV Shows, MP3 Downloads, Bath, Bedding, Decor, Luggage, Pets, Rugs, Bedroom, Mattresses, Grills and Cooking, Patio Furniture, Apparel Accessories, Bracelets, Watches, Rings, Shoes, Kids products, Toys, Sports Equipments, Excercise and Fitness Products, Auto Electronics, Exterior Accessories, Tires, Garage Storage, Air Conditioners, Generators, Digital Frames, Crafts, Beauty Products, Skin Care, Pharmacy, Grocery and more.
About Walmart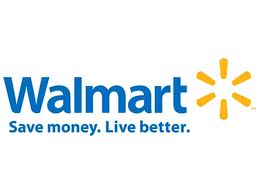 Walmart was founded by Sam Walton in the year 1962. Walmart today has about 9230 stores and club locations in 15 countries. Walmart is currently ranked number two on the FORTUNE 500. It employs some 2.1 million people, serving more than 176 million customers a year. Walmart is the world's largest retailer with $405 billion in sales for the fiscal year ending Jan. 31, 2010. Also, the company is the largest private employer in the US and Mexico, and one of the largest in Canada.
Walmart has one of the largest private distribution operations in the world. There are 692 stores across the United States. In addition to that there are 2,933 Supercenters nationwide.Then there are Walmart Markets which offer quick and convenient shopping. There are now 183 Walmart Markets. Walmart features more than 1,000,000 products. Fortune magazine has placed Walmart in the top spot on its "Most Admired Companies" in 2003 and 2004.
In fiscal year ending 2009, Walmart and its Foundation gave more than $378 million in cash and in-kind gifts to U.S. nonprofits. Walmart insures more than 1.2 million associates. Internationally, Walmart operates stores in Argentina, Brazil, Canada, Chile', China, Costa Rica, El Salvador, Guatemala, Honduras, India, Japan, Mexico, Nicaragua, United Kingdom and the United States.