Contact USPS: Customer service of United States Postal Service
Contact USPS: Find below customer service, support of United States Postal Service (USPS), including phone and address. You can reach the below contact for USPS shipments, mail packages, tracking, postal rates, locations or other queries. Besides contact details the page also offers information and links on USPS services.
USPS Head Office
United States Postal Service,
Office of the Consumer Advocate,
475 L'enfant Plaza SW, RM 4012,
Washington, DC 20260-2200
USA
USPS Customer Service
Phone: 800-ASK-USPS (800-275-8777)
Email: [email protected]
TDD/TTY
Phone: 1-877-TTY-2HLP (877-889-2457)
Technical Support
Phone: 1-800-344-7779
Track and Confirm
Phone: 800-222-1811
Stamps By Phone
1-800-STAMP24 (1-800-782-6724)
Shipping Supplies
1-800-610-8734
Passport Book
1-877-4USA-PPT (1-877-487-2778)
_____________
Track Item
To track your item sent through USPS click here. You will need to enter the label number to see the status of your item.
USPS Locations
For USPS locations across the country click here. You can find address and phone details of retail post office, collection box and automated postal center. You could also find USPS locations by clicking on QUICK TOOLS on USPS homepage.
Online Shop
Click here to visit the online shop of USPS. Products include stamps, envelopes, click-n-ship labels, pre-inked rubber, supplies, express mail, priority mail, forms, rolls, panes, gifts/fun stuff, collectibles and more.
Schedule Pick Up
To schedule a USPS pick up click here. The service is free for Priority Mail, Express Mail, Global Express Guaranteed, or Merchandise Returns services.
Calculate Price
To calculate price of your USPS packages, whether for domestic or international destinations click here
Zip Codes
To look up a zip code for USPS packages click here
About United States Postal Service (USPS)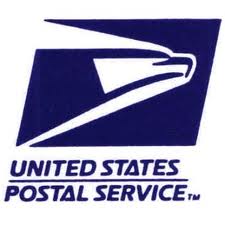 United States Postal Service was founded in the year 1775. The government postal deparment was  created under Benjamin Franklin. USPS delivers to nearly 151 million homes and businesses across the US. In 2010, USPS had a revenue of 67 billion dollars. Also, the same year 171 billion mail pieces were processed. In fact each hour USPS procesesses 23 million mail pieces. USPS currently has over 5,70,000 employs and 32,000 postal facilities. USPS ranks 29th in the 2010 Fortune 500. If you dint know, the postal service is US' second-largest civilian employer after Wal Mart.
usps.com is one of the most frequently visited government sites with more than 413 million visits in 2010. Click-N-Ship generated $423 million in sales in 2010. The Postal Service maintains 29,000 informational pages on its website. Some of USPS' trademarks include ACS, APC, Certified Mail, Click-N-Ship, Cradle to Cradle, If it Fits, it Ships, EPM, Express Mail, FASTforward, First-Class, IM, Intelligent Mail, MASS, MERLIN, Netpost, OneCode, Parcel Post, PC Postage, ReadyPost, REDRESS, US Mail, Standard Mail, Priority Mail and The Postal Store.