Contact of UCO Bank customer care
Contact UCO Bank – Find below customer care details of UCO Bank, including phone and email. Reach the below contacts for queries on UCO Bank deposits, loans, credit cards, investment or other products. Besides contact details, the page also offers information and links on UCO Bank services.
UCO Head Office
10, B.T.M Sarani (2nd Floor)
Kolkata – 700001
West Bengal, India
Phone: 033-22316860
Fax: 033-22485625
UCO Bank Customer Care
Phone: 1800 103 0123
Phone: 33 – 2225-4042 (NRI Banking)
Email: [email protected]
_______
UCO Bank Branches
Are you looking for UCO Bank branches nearest to your address? Click here to locate nearest UCO Bank branch.
UCO Bank Internet Banking
To visit UCO Bank internet banking website click here
UCO Bank Swift Codes
For a list of swift codes of UCO Bank branches click here
UCO Bank ATMs
For a list of UCO Bank ATMs across India click here
About UCO Bank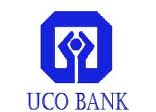 UCO Bank was founded in the year 1943 and is one of the oldest commercial bank managed by the government of India. Formerly known as United Commercial Bank, the bank has country-wide presence and has nearly 2000 Service Units spread all over the country.
UCO Bank is headquartered in Kolkata and currently has 35 Regional Offices spread all over India. The bank also has two overseas branches in Singapore and Hong Kong.
The bank's vision is to "emerge as the most trusted, admired and sought-after world class financial institution and to be the most preferred destination for every customer and investor and a place of pride for its employees."
UCO Bank's products and services include deposit schemes, loans, NRI banking, insurance, among others. Under deposit schemes find No-frills Savings Bank Account, Money Back, Recurring Deposits, Friend-in-Need Scheme, Two-way Deposit Scheme, Lakshmi Yojana, Kuber Yojana, Flexible Fixed Deposit Scheme, UCO Premium Plus, Current Account, Special Deposit Scheme, UCO Tax Saver and more.