Contact Tata Power (Customer care, phone)
Contact Tata Power: Find below customer care details of Tata Power, including phone and address. You can reach the below contact for queries on Tata Power services, online payment, new connections, complaints, office locations or other questions. Besides contact details the page also offers information and links on Tata Power services.
Tata Power Head Office
Bombay House
24, Homi Mody Street
Mumbai – 400 001, INDIA.
Phone: (022) 6665 8282
Fax: (022) 6665 8801
Tata Power Customer Care
Phone: 1800 209 5161 (toll free)
Email: [email protected]
_____
Online Bill Payment
To make your Tata Power bill payment online click here. You need to login as customer to avail the facility. Payment can be made through credit cards or net banking facility. Besides the online facility, bill payments can be made through Standard Chartered Bank drop boxes, bill boxes in railway stations and Tata Power drop boxes.
View Bills
To view your Tata Power bills online click here
New Connections
For new Tata Power connections submit a covering letter, along with Power Supply Application Form (PSAF), proof of ownership, proof of identity, no objection certificates and power supply agreement, etc. For proof of ownership or proof of identity, one can submit ration card, voter ID card, passport, PAN card, property card, and property tax bill. For more details visit the website or call 67172730.
About Tata Power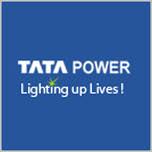 Tata Power was founded in the year 1911 with the commissioning of India's first hydro-electric project. Being one of the largest private sector power utility, Tata Power had revenues of Rs 19450 crores (as of March, 2011). The company has installed capacity to about 3000 MW. Tata Power's areas of businesses include power generation, renewable energy, transmission and distribution, fuel, shipping and logistics, trading and power project related services. Tata has thermal power stations at Trombay (Mumbai), Jojobera (Jamshedpur) and Belgaum (Karnataka). The company is part of the Tata group that comprises of over 90 companies, including those in sectors such as communications, engineering, consumer products and chemicals. Tata companies together had revenues of $83.3 billion in 2010-11. Tata Power is headquartered at Mumbai.