Contact of Zynga (games) customer service
Contact Zynga: Find below customer service details of Zynga, including phone and address. You can reach the below contacts for queries or complaints on Zynga games, virtual currency, online payment, downloads or other questions. Some of the popular Zynga games played include CastleVille, Hidden Chronicles, Mafia Wars, CityVille, Empires & Allies, FarmVille, among others. Besides contact details, the page also offers information and links on Zynga's services.
Zynga Head Office
699 Eight Street,
San Francisco, CA 94103,
United States
Zynga Customer Service
Phone: 1-800-762-2530
Phone: 1-855-449-9642
____
Zynga Forum
To post your questions or to interact with other Zynga users, visit the Zynga community forum here.
About Zynga Inc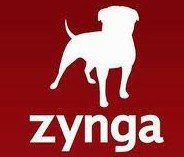 Zynga was founded by Mark Pincus in the year 2007. A leading provider of social game services, Zynga has introduced games for several platforms, including Facebook, Google+, Apple iOS, Google Android, Farmville, Yahoo!, iPad and iPhone. Zynga currently has over 240 million monthly active users from some 175 countries. The company develops and markets games for all major mobile and social networking platforms. All Zynga games are currently free to play.
Headquartered in San Francisco, California, Zynga as of Dec. 2011 employed close to 3,000 people. In 2011, the company had revenue of $1.14 billion. Zynga in 2011 spent some $727 million for research and development. Zynga's competitors in the market include Apple, Electronic Arts, GREE, DeNA Co Ltd, Gameloft, Glu Mobile and Storm8.
Zynga games in fact can be directly played on its website Zynga.com. Some of the popular games found include CastleVille, Hidden Chronicles, Mafia Wars 2, CityVille, Empires & Allies, FarmVille, Pioneer Trail, Zynga Poker, Words with Friends and Mafia Wars. If you dint know,  Facebook Credits (virtual currency) can be purchased using credit card, PayPal, mobile phone, among other payment methods.