Contact of Onida Customer Care
Contact Onida: Find below customer care, phone of Onida. Besides contact details, the page offers information and links on Onida services and products. Reach the Onida customer care for questions or complaints on Onida TVs, air conditioners, speakers, washing machines, microwave ovens, induction cookers, mobile phones or others.
Onida Head Office
MIRC Electronics Ltd.
Onida House, G-1, M.I.D.C,
Mahakali Caves Road, Andheri (E),
Mumbai – 400 093.
Phone: 022 – 28200435 / 66975777
Onida Customer Care
Phone: (area code) + 3988900 or 39889000
Email: [email protected] (for service enquiries)
Email: [email protected] (for general enquiries)
Locate Onida Dealers
Locate a Onida dealer nearest to your address by clicking here. Onida dealers are found across all major cities including Bangalore, Chennai, Kolkata, Mumbai, Delhi, Hyderabad, Ahmedabad, Trivandrum, Guwahati, Chandigarh, Bhubaneshwar, Goa, Patna, among others.
___________
About Onida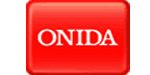 Onida was initially established by GL Mirchandani and Vijay Mansukhani as 'Mirc Electronics' in 1981 in Mumbai, but was subsequently renamed. Over time Onida evolved from a television set assembling company to a multi-product electronics major. Currently, Onida has world class manufacturing facilities at Wada (Maharashtra) and Roorkee (Uttarakhand) with a capacity of over 3.4 million televisions and 2.4 lakh washing machines respectively. With a network of 33 branch offices, 208 Customer Relation Centers and 41 depots spread across India, Onida has established its presence in every corner of the country.
Onida has declared its vision to be "to make Indians proud of the Made-In-India label by providing highly innovative products, which are better than the competition, which simplify our lives and provide an unmatched customer experience." On the other hand, the mission Onida strives for is "To benefit society at large through innovation, quality, productivity, human development and growth, and to generate sustained surpluses, always striving for excellence, within the framework of law, and with pride in ethical values." Besides this, the company is to be noted for its unique environmental policy.
Onida initially grew to fame for its colour CRT television which gained a reputation for its quality and durability, with many models lasting 10 years or more. Today, Onida produces LED Televisions, LCD Televisions and Colour televisions in a wide range of prices. Onida has also expanded to produce other peripheral goods such as DVD Players as well as Multimedia Speaker System.
Over time, Onida has also acquired a significant position in the home appliances market. The company produces air conditioners which can broadly be split up into Split AC, Window AC and Commercial AC sections. Onida has become associated in this segment with innovative and unique features such as Hexa Smart Features for its air conditioners which provide better cooling while saving electricity. It also produces both semi-automatic and fully automatic washing machines of different specifications. In the microwave oven market, Onida features Barbeque, Convection, Grill and Solo product ranges. Onida also has a presence in the induction cooker market, with both touch button and push button options.
Recently, Onida has forayed into the mobile phone market, catering to both lower end and higher end consumer segments with a range of bar and touch-screen phones respectively. Some higher end model ranges include the Yuva and the Sparsh ranges. Other low end model ranges include the Thunder, the Shakti and the Smart ranges. Onida strives to produce cost competitive mobile phones with high functionality for the domestic market. The brand has largely remained shy of the luxury phone segment.
Under LED televisions, one can find the iTube LED Tv, Rave LED Tv, Diamond LED Tv, Intelli LED Tv, UE LED Tv, Intelli Smart, iCare LED Tv, Chrome LED Tv, Neo, H Series and Marvel. Onida also manufactures split ACs, window ACs and commercial ACs. Find products that include Smart Inverter AC, Lifestyle, Pre-Cool, iCool, Multiflow, Twin Cool, Power Flat, Tracy, SpeedCool and Trendy. Then there is the fully automatic washing machine and semi automatic washing machine. SmartCare, Hydrofall, Hydrocare, Sparkle, Splendor and Hydromatic are some of the names you will find for washing machines. As for microwave ovens, there are products to choose from Barbeque, Convection, Grill and Solo.
Besides consumer electronics, Onida also offers specialized corporate solutions in terms of indoor & outdoor LED lighting solutions, interactive whiteboards, AV projectors and visualizers. Though facing a much smaller market, this segment too had shown considerable growth over the years.
Besides its actual products, Onida is also famous within the country for its unique and popular advertising strategy. The company caught people's' attention with the famous tagline "Neighbour's envy, owner's pride". Another popular theme of their subsequent ads was a devil sporting both horns and tails. Later on, the theme was dropped in favour of a married couple instead.
Latest figures peg Onida's revenues at 260 million dollars, employing over 1500 people. In fact, Onida achieved a 100% growth in ACs and microwave ovens and a 40% growth in washing machines last year. Moreover, the company records a 215% export growth in two years. Shipments to Gulf countries forms the majority of Onida's exports, but it also is making itself known in the East African market (Uganda, Tanzania, Kenya and Ethiopia), SAARC countries, Russia, Ukraine and neighbouring CIS (Commonwealth of Independent States) countries. Onida is set on course to further increase foreign exports and enter new markets, all while building on its strong domestic base.