Contact of Naaptol (shopping) customer care
Contact Naaptol: Find below customer care details of Naaptol shopping portal, including phone and address. You can reach the below contact for complaints or queries on Naaptol products, prices, cancellation, refund, online payment or other queries. Besides contact details the page also offers information on Naaptol services.
Naaptol Head Office
Naaptol Online Shopping Pvt. Ltd.
Unit 418, Building 2, Sector 1
Millennium Business Park, Mahape
Navi Mumbai – 400710
Phone: 022 2778 2326
Fax: 022 2778 2325
Naaptol Customer Care
Phone: 0922 351 6148
Email: [email protected] (complaints)
Email: [email protected] (to reach the head of Naaptol)
_______
Track Naaptol Order
To track your Naaptol order online click here. Orders can be tracked through order ID, mobile number or email.
About Naaptol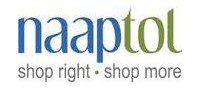 Naaptol was founded by Manu Agarwal in the year 2008. Owned and managed by Naaptol Online Shopping Pvt Ltd, Naaptol has grown to be one of the leading online shopping site, giving consumers comparison on products ranging from electronics to home appliances. Naaptol currently works with 50 vendors and has three lakh products listed on its e-commerce site.
Headquartered in Mumbai, Naaptol has sales of Rs 2 crore each day. The e-commerce portal associates with some 470 brands nationwide. The company recently forayed into television with an investment of Rs 60 crore. Naaptol, with offices in Mumbai, Jaipur and Gurgaon, employs close to 60 people (as of 2011). It plans to add 500 employees by end of the year.
Recently, Naaptol has raised $25 million (Rs 123 crore) from New Enterprise Associates (NEA) for expanding its operations across the country. To improve its reach, the company also launched Naaptol Club, a online private shopping club that gives access to the best brands from around the world, at up to 80% concession.
On the Naaptol website, users can make purchases through debit card, credit card, EMI and net banking. Before making any purchase, users can also read expert reviews, make comparisons with other similar products, read technical details and look at offers available on the same product.
Some of the categories found on Naaptol include mobiles, cameras, computers, gadgets, gift items, jewellery, mens/womens wear, health & beauty, books, home decor, toys, sports, baby clothing, auto accessories, and home appliances such as heaters, dishwashers, refrigerators, washing machines, air conditioners, and microwave ovens.