Contact of Minneapolis Institute of Art (phone, address)
Contact The Minneapolis Institute of Art (Mia): Find below customer service details of Minneapolis Institute of Art (Mia), including phone and email. Besides contact details, the page also offers a brief overview of the museum.
Address
Minneapolis Institute of Art
2400 Third Avenue South
Minneapolis, MN 55404
United States
Customer Service
Phone: 888 MIA ARTS (642-2787)
Phone: 612-870?3000
Email: [email protected] (membership)
____
About Minneapolis Institute of Art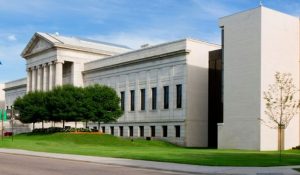 The Minneapolis Institute of Art (Mia) is an art museum located in Minneapolis, Minnesota, US. Established in the year 1883, the museum is spread across 8 acres and is said to be one of the largest art museums in the US. Mia's collection includes more than 89,000 objects. It has seven curatorial areas that consist of Arts of Africa & the Americas; Contemporary Art; Decorative Arts, Textiles & Sculpture; Asian Art; Paintings; Photography and New Media; and Prints and Drawings. According to the museum's website, more than half a million people visit the location each year.
On most days, the museum is open from 10am to 5pm. On Thursday and Friday it goes up to 9pm. Visit the Events section on the website to keep a track of the ongoing and upcoming events. There are public and private guided tours for the benefit of visitors. The guided tours are available for groups of 10 or more.
Entry to the museum is free. Some special exhibitions and events might need a ticket. Become a member to contribute to the museum and enjoy a range of other benefits. Visitors have free accessible parking, wheelchair access and assistive listening devices. The museum also has a dining area, library and store. For more information or queries on tickets, events, parking, restaurant, or others, reach the Minneapolis Institute of Art support.