Contact of Jimmy John's Sandwiches customer service
Contact Jimmy John's Sandwiches: Find below customer service details of Jimmy John's, including phone and email. Besides contact details, the page also offers a brief overview of the restaurant chain.
Head Office
Jimmy John's Sandwiches
2212 Fox Drive
Champaign, IL 61820
Customer Service
Phone: 866-276-630
____
About Jimmy John's Sandwiches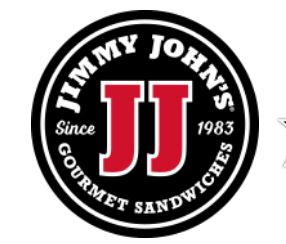 Jimmy John's is an American restaurant chain specializing in sandwiches. Founded by Jimmy John Liautaud in 1983, Jimmy John's today operates in more than 2,700 locations across the country. The states include Alabama, Arizona, Arkansas, California, Colorado, Delaware, District of Columbia, Florida, Illinois, Indiana, Iowa, Kansas, Maryland, Mississippi, Missouri, Nevada, New Jersey, New York, Oregon, South Carolina, Tennessee, Texas, Utah, Washington, West Virginia and Wisconsin. You can locate a restaurant by state, city or zip code on the website. Jimmy John's has its headquarters at Champaign, Illinois.
The various meat on the menu include turkey, ham, roast beef, salami and bacon. As for the names on the menu, you will find Plain Slims, Pepe, Big John, Totally Tuna, Turkey Tom, Vito, JJ BLT, Gourmet Smoked Ham Club, Billy Club, Hunter's Club, Country Club, Beach Club, Club Tuna, to name a few. There are also sides and drinks to accompany the sandwiches. The entire menu and nutritional information are available on the website. You can either walk into a store or order online for delivery. For those interested in a business opportunity, Jimmy John's is welcoming new applications for franchisees. The company will help with branding, menu, marketing and management. For more information or queries on store locations, menu, online delivery, or others, reach the Jimmy John's support.