Contact of Hotlink prepaid (Maxis) customer service
Contact Hotlink (Maxis): Find below customer service details of Hotlink prepaid service for mobiles. You can reach the below contact for queries on new Hotlink connections, cancellation, internet plans, broadband or other questions on Hotlink services in Malaysia. Besides contact details the page also offers information and links on Hotlink products.
Hotlink (Maxis) Customer Service
Phone: 1300 820 120
Phone: 11311 (self help)
Phone: *100# (to check balance and other services)
Hotlink Head Office
Maxis Berhad
Level 18, Menara Maxis
Kuala Lumpur City Centre
50088 Kuala Lumpur
Phone: (6)03 2330 7000
_______
Hotlink Top-Ups
To recharge your your Hotlink prepaid online click here. You can top up your mobile through credit, debit and prepaid cards.
Download Games
To download games through Hotlink to your phone device click here. You can view here games through genres such as action, advernture, arcade, basketball, brain games, cards, football, golf, racing, shooting, puzzle and more.
Download Music
To download music through Hotlink to your phone device click here. You can filter music through popular artists, top ringtones and much more.
About Hotlink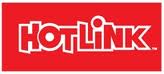 Hotlink is a leading prepaid service brand for mobiles in Malaysia. The service, offered by Maxis Communications, provides several prepaid and rewards plans for members to choose from. Maxis was founded in the year 1993, and as of 2011, has over 14 million mobile subscribers. It is recognised as fourth most valuable brand in the country. Maxis has individual plans for devices such as iPhone, iPad, Android, BlackBerry, Nokia and Windows Phone. For Hotlink members, Maxis services for mobiles include Maxis PayPal (a safer and easier way to make purchases online), auto top up, prepaid BlackBerry, IDD and roaming, Activ10, super savers, mobile internet, broadband, 3G, friend finder, i-Share, Maybank M2U Mobile and much more. Members of Hotlink can earn reward points to redeem airtime and SMS. Visit the website for more details.