Contact of Farmers Insurance customer service
Contact Farmers Insurance: Find below customer service details of Farmers Insurance, including phone and address. You can reach the below contact for queries or complaints on Farmers Insurance products, agent locations, online payment, registering claims or other questions. Besides contact details the page also offers information and links on Farmers Insurance products and services.
Farmers Head Office
4750 Wilshire Blvd
Los Angeles, CA 90010
Phone: (323)932-3200
Farmers Customer Service
Phone: 1-800-FARMERS (1-800-327-6377)
Phone: 1-888-327-6335
Claims Assistance
Phone: 1-800-HELPPOINT (1-800-435-7764)
Contact By Post
Farmers Insurance Group
PO Box 4820
Pocatello, ID 83205
_______
Locate Farmers Agent
To locate a Farmers insurance agent nearest to your address click here. You can locate a Farmers agent by state, city or zip code. Search results can also be refined by selecting product categories such as 'Financial Services' or 'Business Insurance'.
Report Claim
To report a claim whether auto claims, business claims, homewoners claims or workers' compensation claims click here.
View / Manage Policy
To view or manage your Farmers policy click here. You can login here to make a payment, to use your credit card to pay your bill, to view monthly statement or to view your policy or report a claim.
About Farmers Insurance Group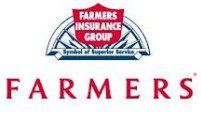 Farmers was founded in the year 1928 by John C. Tyler and Thomas E. Leave. Founded as Farmers Automobile Inter-Insurance Exchange, the company today is a leading insurance group in the United States, with operations in more than 40 states across the country. Farmers currently serves more than 15 million customers and employs some 24,000 people in the US. Farmers is headquartered in Los Angeles, California.
Farmers Insurance Group's products include auto insurance, home insurance, life insurance, insurances for boat, personal watercraft, off-road vehicle, RVs, travel trailers, mutual funds and variable annuities. For business owners, Farmers offers special insurances for businesses such as apartment, auto service, hospitality, manufacturing, restaurant, wholesale or retail store. Visit the website or speak with a Farmers customer service representative for more details.
Farmers' subsidiaries are Foremost Insurance Company, Farmers New World Life Insurance Company, The Bristol West Insurance Group, The 21st Century Insurance and Financial Services Group, The Farmers Action for Communities of Tomorrow and Farmers Financial Solutions, LLC, among others.