Contact of DealNews.com customer service
Contact DealNews: Find below customer service details of DealNews.com, including phone and email. Besides contact details, the page also offers a brief overview of the company.
Head Office
203 Greene Street SE,
Huntsville, AL 35801
Customer Support
Phone: (256) 971-6840
___
About DealNews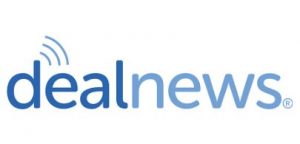 DealNews is a platform that curates top deals across major brands and products. Launched in 1997, the comparison shopping website operates from its headquarters at Huntsville, Alabama. The website welcomes more than 14.5 million visitors each month and also features 400 deals every weekday. Additionally, visitors can receive expert shopping advice in the form of buying guides, price trends, in-depth coverage and news. DealNews is one of the top 1,000 most visited web sites in the US.
The top deals can be viewed on web or smartphone app. You can filter the deals by brand or category. Some of the top categories include apparel, footwear, luggage, fashion accessories, laptops, computer peripherals, desktop accessories, televisions, cameras, smartphone accessories, home appliances, kitchen appliances, garden tools, to name a few. DealNews does not sell any products directly. All deals and coupons are verified before being listed on the website.