Contact Kroger: Customer service, phone of Kroger
Contact Kroger: Find below customer service details of Kroger, including phone and address. You can reach the below contacts for queries on Kroger products, gift cards, coupons, refund, store locations or discounts/deals. Besides contact details the page also offers information and links on Kroger services.
Kroger Head Office
The Kroger Co.
1014 Vine Street
Cincinnati, Ohio 45202
Kroger Customer Service
Phone: 1-800-576-4377
Other Contacts
Store Inquiry: 1-800-576-4377
Online Queries: 1-866-221-4141
Digital Coupons: 1-888-553-3003
______
Kroger Store Locations
Click here to locate a Kroger store nearest to your street. You can filter results by looking for stores only with bank, fuel center, pharmacy, or marketplace. Stores can be searched by zip code, city or state.
Coupons
Looking for digital coupons? Click here to access the sign in and registration page.
Gift Cards
To purchase gift cards that can be used at over 3,000 retail and convenience Kroger stores across the US click here. The cards can be loaded for any amount and can be delivered to your gift recipient along with a personal message.
About Kroger Co.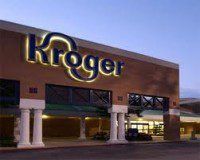 Kroger was founded by Barney Kroger in 1883. Kroger is today one of the largest retail food companies in the US. Headquartered at Cincinnati, Ohio, Kroger employs more than 338,000 people and operates stores in some 31 states. There are close to 15,000 private-label items found across Kroger stores. Some of the company's past acquisitions include Dillon Companies and Fred Meyer.
There are close to 2,460 supermarkets and multi-department stores managed by Kroger. The company also operates 796 convenience stores, 363 fine jewelry stores, 1,067 supermarket fuel centers and 40 food processing plants in the US. Kroger also operates some 1,964 pharmacies. In fiscal 2010, Kroger had sales of $82.2 billion. Kroger in fact has one of the largest privately owned truck fleets in the country.
Some of the brands operated by the supermarket chain include Ralphs, King Soopers, City Market, QFC, Bakers, Owen's, Dillons, Jay C, Scott's, Pay Less, Food 4 Less, Foods Co, Fed Meyer, Littman Jewelers, Barclay Jewelers, TurkeyHill, KwikShop, QuickStop, TomThumb, The Little Clinic, among others. From grocery, deli to bakery, everything for the home can be found at Kroger stores.