Contact IFB Appliances: Phone for washing machines, ovens…
IFB Contact: Find below customer care, support details of IFB Appliances, including phone and address. You can reach the below contact for queries on IFB products whether washing machines, microwave ovens, dryers or other consumer products. In addition, you can also enquire on IFB stores, product warranty or service centers for repair. Besides contact details, the page also offers information and links on IFB services.
IFB Appliances Customer Care
Phone: 1860 425 5678 (MTNL and BSNL lines)
Phone: 3900 4321 (prefix STD if calling from mobile)
IFB Appliances Head Office
IFB Industries Limited
Home Appliances Division,
Plot No.IND5, Sector 1,
East Calcutta Township
Kolkata,  India 700107
Phone: 033-39849524
Fax: 033-39849676
Email: [email protected]
_______
Locate Dealers
Looking to purchase an IFB washing machine, oven, dryers, dishwasher, kitchen appliances or other products? Click here to locate an IFB dealer nearest to your street. Dealers can be found in all major cities across the country that includes Bangalore, Chennai, Kolkata, Goa, Ahmedabad, Delhi, Mumbai, Jaipur, Patna, Mangalore, Trivandrum or other cities. You can also purchase IFB products from the website. Payment can be made through Master /Visa credit cards.
IFB Service Centers
Looking to repair or replace your IFB product? Just call 1860 425 5678 and register your complaint. Service centers can be in found across all major cities in India.
About IFB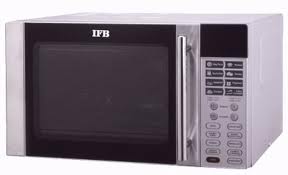 Indian Fine Blanks Limited, simply known as IFB, launched operations in India in the year 1974. The company was launched in collaboration with Hienrich Schmid AG of Switzerland. The leading home appliances manufacturer employs some 1200 people and had revenues of close to 700 cores (as of 2010-11). IFB products include washing machines (front loader, top loader), microwave oven (solo, grill, convection ovens), dishwasher (domestic, commercial), clothes dryer, modular kitchen, chimneys, ovens, hobs, laundry solutions and washer dryer combo.