Contact HTC: Customer service, support of HTC mobiles
Contact HTC: Find below customer service, support of HTC mobiles in US, including phone and address. You can reach the below contact for queries on HTC smartphones and tablet, or to report a complaint on your handset. You could also contact the numbers for purchase or discounts/deals. Besides contact details, the page also offers information and links on HTC products and services.
HTC Head Office
23 Xinghua Rd. Taoyuan 330, Taiwan,
R. O. C
Phone: +886-3-3753252
Fax: +886-3-3753251
Email: To email HTC click here
HTC US Head Office
HTC America
13920 SE Eastgate Way,
Suite 400 Bellevue, Washington 98005
Phone: 425-679-5318

Customer Service
US: 866-449-8358 (toll-free)
UK: +44-1279-206-906/+44-845-890-0079
Canada: 866-449-8358
Service/Repair (US only)
AT&T: 1-888-354-2375
Sprint: 1-877-293-0807
T-Mobile: 1-888-356-2375
US Cellular: 1-888-944-9400
Verizon: 1-800-229-1235
Non-Carrier Device: 1-800-229-1235
Worldwide Contacts
Asia Pacific
Australia: 1300-482-482
China: 400-821-8998
India: 1800-1033-566
Indonesia: +62-21-5695-4393
Japan: 0120-686-850
Malaysia: +60-355-698-878
Korea: +82-1588-3220
New Zealand: +64-9-9250415
Philippines: +63-272-833-88
Taiwan: +886-2-8761-5959
0800-088-858
Thailand: +66-264-03399
Taiwan: +886-266-391-147
Hong Kong: +852-3520-1234
Singapore: +886-266-391-147
Vietnam: 1900-555-567 /
+84-838-620720

Middle East/Africa
Bahrain: 8000-4059
Egypt: +20-238-272-820
Iran: 887-090-90
Jordan: 18-800-001 (code: 3115)
Kuwait: +20-238-272-843
Oman: 800-753-00
Qatar: +20-238-272-843
Saudi Arabia: 800-820-0079
South Africa: 0800-982773
UAE: 8000-200-0078

Europe
Austria: 43-192-873-67
Belgium: +32(0)2404-0616
Czech Repub: 800700741
Denmark: +45-701-423-60
Finland: 800-114-214
France: +33-170-759-171
Germany: +49-692-222-7334
Greece: +30-2111980955
Ireland: +353-16-968-474
Lithuania: +880030766
Netherlands: +31(0)20-715-7310
Norway: 800-11576
Poland: +48-22486-3297
Portugal: +35-1-800-814693
Russia: 8-800-200-4820
Spain: +34-914-146-588
Sweden: +46-85-055-6438
Switzerland: +41-44-580-6245
Turkey: 081-128-800-12
Ukraine: 0800 504 6210

Latin America
Argentina: 54-11-52543461
Brazil: 4003-0482
Colombia: 57-1-524-0482
Mexico: 52-555-0151239
Venezuela: +58-212-3357610
____________
Locate HTC Store (US)
To locate a HTC store in US click here
Popular HTC Phones
As of 2011, the most popular HTC phones include HTC Sensation, HTC Evo 3D, HTC ChaCha, HTC Salsa, HTC Incredible S, HTC Desire S, HTC Wildfire S, HTC HD7, HTC 7Pro, HTC 7 Trophy, HTc 7 Surround, HTC 7 Mozart, HTC Desire Z, HTC Desire HD, HTC Aria and HTC Flyer (tablet).
About HTC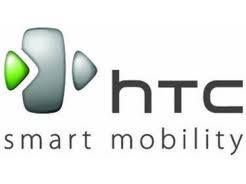 HTC Corporation was founded by Cher Wang in the year 1997. HTC is today one of the fastest growing companies in the mobile sector. Headquartered in Taiwan, the major smartphones manufacturer employs over 8,000 people and had revenue close to $10 billion in 2010. HTC was ranked as the 31st most innovative company in the world (2010) by Fast Company. HTC sold some 25 million handsets worldwide in 2010. The company has established partnerships with major mobile brands in Europe, the US, and Asia. Known for its innovative approach, HTC was the first to create color palm-size PC, Microsoft-powered smartphone and first Microsoft 3G Phone.