Contact HCL: Customer care, phone for HCL laptops/ desktops
Contact HCL: Find below customer care, support details of HCL in India and worldwide. Reach the below contact for queries on HCL laptops, desktops, repairs, warranties, technical support, service center locations or other questions. Besides contact details the page also offers information and links on HCL products and services.
HCL Infosystems Head Office
HCL Infosystems Ltd.
E-4,5 & 6, Sector 11,
NOIDA 201 301, UP
Phone: +91 120 2526518/19
Fax: 2550923
HCL Customer Care
Phone: 1860-1800-425
Phone: 0120-2406105
Reach the above numbers for enquiries on HCL products, complaints or for questions on its services across India
Email Support    
[email protected] (for sales enquiries)
[email protected] (for desktop/laptop support)
Regional Offices
Below are phone numbers of HCL regional offices across India. Reach the contact for your queries and feedback

Ahmedabad: 079 26421176
Bangalore: 080 25595881
Bhubaneswar: 0674 2535343
Chandigarh: 0172 2709781
Chennai: 044 28295527
Cochin: 0484 2340618
Guwahati: 0361 2668165
Hyderabad: 040 27765200
Kolkata: 033 22801938
Mumbai: 022 22620169
Nagpur: 0712 2232408
Pune: 020 40114300
Trivandrum: 0471 2729844
______
HCL Online Store
Click here to visit the online store of HCL. You can purchase laptops, desktops, HCL Me tablets, mobile phones and accessories, mp3 players, cameras, gaming consoles, memory cards and pen drives. You can make purchases by VISA, MasterCard or net banking. Laptop models include HCL Me Icon series and HCL Me Xite series. Desktops include HCL Ezeebee series and HCL Beanstalk.
Download Drivers
To download drivers for HCL desktops, laptops or softwares click here
Service Center Locations
To locate a HCL service center click here. HCL has over 500 service centers across the country.
HCL Dealers
Looking to purchase a HCL desktop or laptop? Click here to locate a dealer nearest to your location.
About HCL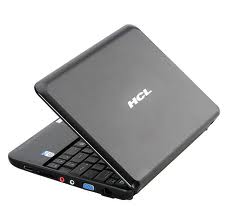 Hindustan Computer Limited, simply known as HCL, is a leading electronics and IT company that was founded by six Indian entrepreneurs in the year 1976. HCL Infosystems is the flagship company of the HCL enterprise. It has a turnover of Rs 400 crores. HCL launched the first microcomputer-based commercial computer with a ROM. HCL in fact became the first vendor to register sales of 50,000 PCs in a quater. In 2003, it launched home PC for Rs 19,999. The global IT company employs over 77,000 people and has offices in 26 countries, including Japan, Malaysia, Singapore, UK, USA, Australia, France, and Hong Kong. HCL Technologies and HCL Infosystems are the two divisions of HCL in India.
HCL in fact is the largest Manufacturer of PCs in India. It is also India's leading system integration organisation. The company has over 50,000 outlets and has its presence in over 5000 towns. HCL services include system integration, strategic outsourcing, IT infrastructure consultancy, infostructure services, IT audit – security, networking infrastructure, ERP consulting and services, facilities management, managed services, VPN & managed networking and HCL CDC. For more details visit the website.