Contact DTDC: Customer care, phone of DTDC Courier & Cargo
Contact DTDC Courier & Cargo Ltd: Find below customer care details of DTDC Courier & Cargo, including phone, email and address. You can reach the below contact for queries on DTDC couriers, tracking shipments, international consignments, delivery status, charges, cargo complaints or other questions. Besides contact details the page also offers information and links on DTDC products/services.
DTDC Head Office
DTDC House,
No. 3, Victoria Road,
Bangalore 560047,
Karnataka,
Phone: 080-25365032,25365039
Fax : 080-25514461.
DTDC Email Support (you can reach DTDC through email for queries on shipments, complaints or status.)
[email protected] (general queries)
[email protected] (complaints)
[email protected]
[email protected] (tracking/tracing)
Regional Offices
Ahmedabad (contact for entire Gujarat)
91-079-26577020, 2657902
Bangalore (contact for entire Karnataka)
080 – 30080113 / 9343864404
Chennai (contact for entire Tamil Nadu)
91- 044-42187070
Cochin (contact for entire Kerala)
91-0484-3048193
Delhi (contact for all major north regions)
91-011-33004444 , 30582000
Hyderabad: 040- 27899983 / 27899984
Kolkata (contact for all northeast regions)
033-33004444
Mumbai (contact for Maharashtra/Madhya Pradesh)
(022) 33004444
Patna: 0612 – 3269861
Pune: 020 – 33004444
Indore: 916627/30/31
Nagpur: 0712-2440192
Bhubaneshwar: 0674 – 3257821 / 22
___________
DTDC Online Tracking
To track your consignments sent through DTDC click here. You need to provide your DTDC consignment number before getting result. You can also get information by sending SMS 'DTDC Consignment No.' to the number 9845324040 from your mobile.
Locate DTDC Office
To locate a DTDC office nearest at your city click here
DTDC Pick Up Request
To have a DTDC executive pick up the package at your address click here
About DTDC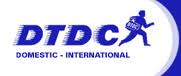 DTDC Courier & Cargo Ltd was established in the year 1990. It was founded by Subhasish Chakraborty. The company today leads in the domestic courier industry with about 300 offices spread across India. DTDC handles close to 100 million shipments each year. Customers also have the privilege of tracking their consignments from the DTDC website. This tracking is also available to GSM and CDMA mobile users. DTDC in fact covers close to 10,000 Pincodes across the country. In addition to it, it has international network covering over 240 global destinations with offices in countries such as US, UK, Dubai, Singapore, Hong Kong and Canada. DTDC has about 5,000 franchisee offices. The company is headquartered in Bangalore.
DTDC's vision is to be the most admired and successful Express Distribution Company in India. It is committed to best customer service. One of its core values is "transparency in all its transactions". DTDC Intracity Courier is the subsidiary of DTDC Courier & Cargo Ltd. It was created for fast "intra-city deliveries and mass mailing activities". If you dint know, DTDC delivers close to 10.5 million parcels per month to customers around the world.