Contact BMW: Customer service, phone for BMW cars
Contact BMW: Find below customer service details of BMW Group, including phone and address. You can reach the below contacts for queries on BMW cars, prices, service center locations, latest releases or other questions. Besides contact details the page also offers information and links on BMW services.
BMW Head Office
BMW Group
Petuelring 130 Munich,
D-80788 Germany
BMW Customer Service (USA)
Phone: 1-800-831-1117
Phone: +1-800-332-4269 (roadside assistance)
Email: [email protected]
International Contacts
Below are numbers of BMW offices worldwide. You can reach these numbers for  queries on BMW products, service center locations or other questions.
Argentina: +54-11-55 55-61 00
Australia: 133 BMW (133 269)
Austria: 0800-21 55 55
Bangladesh: +880-2-988 5171
Belgium: 0800-1 66 33
Brazil: 0800-707 3578
Canada: +1-800-567-2691
China: 400 800 6666
Czech Rep: 844 269 835
Denmark: +45-70 156 156
Finland: +358-9-613 741
France: 0-810-BMW-810
Germany: 0180-232 42 52
Greece: +30-210-9118000
Hong Kong: +852-31 29 90 00
India: +91-124-4566-600
Indonesia: +62-21-2992300
Italy: 800-778-783
Japan: +81-(0)3-6259-8000
Malaysia: 1 800 88 3000
Mexico: +52 (55) 91 40 87 00
Netherlands: 0800-099 22 34
New Zealand: +64-9-573-69 99
Philippines: +63-2-403-6461
Portugal: 808 200 807
Romania: +40-213 0415 11
Russia: +7495-795 29 00
Singapore: +65-63 19 01 00
S. Africa: 0800 600 555
Spain: +34-902 357 902
Sweden: 020-21 00 00
Switzerland: 0844 250 250
Thailand: +66 2305 8888
UAE: +971-2-558 80 00
UK: 0800-325 600
______
Locate BMW Dealers
Click here to locate BMW dealers in your country. Dealer locations can be found in all major countries across the world. Reach a local dealer to enquire on new BMW models, prices, service center locations or other questions.
Test Drive
Click here to request for a test drive.
Download Owner Manual
To download owner manual for your BMW car click here.
Shop – BMW Collections
Click here to access the online store of BMW where you can purchase BMW-branded apparel, accessories, miniatures, sports items and more. Payment for the purchases can be made via credit card. Note that an order can be cancelled within two weeks after the items have been received.
About Bayerische Motoren Werke (BMW)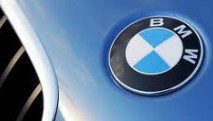 Bayerische Motoren Werke AG (BMW) was founded in the year 1917. The company, founded as Bayerische Flugzeugwerke AG (BFW), initially built engines for military aircraft until before the end of the first world war. BMW is today the leading manufacturer of automobiles and motorcycles worldwide that focus entirely on the premium car segment. The BMW Group presently distributes BMW, MINI, Husqvarna Motorcycles and Rolls-Royce motor vehicles worldwide.
Headquartered in Munich, Germany, the BMW Group employs some 95,453 people around the world (as of 2010 ). The German automobile manufacturer has research and development centers in Germany, USA, Austria, Japan and China. It has some 17 production facilities in six countries. The BMW Group has global sales network in more than 140 countries. Further, it has assembly facilites in Indonesia (Jakarta), Russia (Kaliningrad), Egypt (Cairo), Malaysia (Kuala Lumpur), Thailand (Rayong) and India (Chennai).
In 2010, the BMW Group sold 1.46 million cars and more than 110,000 motorcycles worldwide. The BMW Group has been ranked industry leader in the Dow Jones Sustainability Indexes for the last seven years.
The BMW series/models as of 2011 include BMW 1 Series (3 door) BMW 1 series (5 door), BMW 1 Series Coupe, BMW 1 Series Convertible, BMW ActiveE, BMW 3 Series Sedan, BMW ActiveHybrid 3, BMW 3 Series Touring, BMW 3 Series Coupe, BMW 3 Series Convertible, BMW 5 Series Sedan, BMW ActiveHybrid 5, BMW 5 Series Touring, BMW 5 Series Gran Turismo, BMW 6 Series Coupe, 6 Series Gran Coupe, 6 Series Convertible, 7 Series, ActiveHybrid 7, X1, X3, X5, X6, BMW Individual models, BMW Security Vehicles, Z4 Roadster, M Coupe, M3 Sedan, M3 Coupe, M3 Convertible, M5 Sedan, X5 M, X6 M, BMW ActiveHybrid 6, ActiveHybrid 5 and ActiveHybrid 7.