Contact BlackBerry Mobile India, Technical Support
Contact BlackBerry Support – India: Find below customer care information of BlackBerry Support in India, including phone and address. You can reach the below contact for queries on BlackBerry phones, softwares, damages, technical support or complaints on BlackBerry products. Besides contact details the page also offers information and links on BlackBerry products and services.
BlackBerry Customer Care
1) Phone: +1-519-888-9137
+44 1753 558 410 (UK)
2) 1800-4253-720 (call this only if you purchased your phone from a retailer)
Email Support
[email protected] or
[email protected]
BlackBerry India Service Centres
Airtel: 7070 (BlackBerry toll free) & 98714 27070 (from any phone)
Vodafone: 98 (BlackBerry toll free) & 98200 98200 (from any phone)
Reliance Mobile: *363 (BlackBerry toll free) & 30336363 (from any phone)
Tata Teleservices: 121 (Postpaid) & 12524 (Prepaid)
BlackBerry Head Office
Research In Motion
295 Phillip Street
Waterloo, Ontario
Canada N2L 3W8
Tel: (519) 888-7465
Fax: (519) 888-7884
– Manufacturing Facility
Research In Motion
451 Phillip Street
Waterloo, Ontario
Canada N2L 3X2
Fax: (519) 888-0021
_________
Online Technical Help
Receive online technical help for BlackBerry by clicking here
BlackBerry Softwares
For BlackBerry software and apps click here
BlackBerry Downloads
For BlackBerry downloads click here
BlackBerry Products
1) Smartphones – BlackBerry Torch, BlackBerry Style, BlackBerry Curve, BlackBerry Pearl, BlackBerry Bold, BlackBerry Tour, BlackBerry Storm.
2) BlackBerry PlayBook (tablet)
About BlackBerry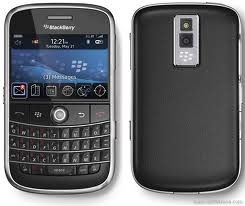 BlackBerry was launched in 1999 by the Canadian company Research In Motion (RIM) which was founded by Mike Lazaridis. The BlackBerry smartphone is the fifth most popular mobile device in the world. BlackBerry products and services are used by millions of people around the world. RIM has robust growth in Latin America, Asia Pacific, the Middle East and Western Europe. The company had approximately 14,000 employees at the end of fiscal 2010. As a matter of fact, RIM has about 550 carriers and distribution partners in 175 countries. And over 250,000 organisations around the world are using BlackBerry Enterprise Server. BlackBerry Internet Service is available in 91 countries on over 500 mobile service operators. The latest BlackBerry (Torch 9800 smartphone) has 8GB memory, 5MP camera, integrated social feeds, faster browsing, and more.