Contact Asus: Customer service, Phone of Asus Computer
Contact Asus Computer: Find below customer service, support details for Asus Computer, including phone and address. You reach the below contact for queries on Asus laptops, LCD monitors, mobile phones, motherboard, graphic cards, desktops, computer accessories, or questions on other services.
Asus Head Office
800 Corporate Way,
Fremont, CA 94539 USA
Phone: 510-739-3777
Fax: 510-608-4555
Asus Customer Service (USA)
Phone: 1-877-339-ASUS (2787) – for desktop queries
Phone: 1-888-678-3688 – for notebooks and tablets
Phone: 1-812-282-ASUS (2787) – graphics card/monitor etc
Phone: 510-739-3777 – US online store
Phone: +886-2-2894-3447 – technical support
Asus Support Worldwide
Find below phone numbers of Asus Computer worldwide. You can reach the customer service support in your country to enquire on new laptops/computers, warranties, or locations of service centers for repair or replacement.

Australia: 1300-2787-88
New Zealand: 0800-278-788
Japan: 0800-123-2787
Korea: +82-2-1566-6868
Thailand: +66-2-401-1717
Singapore: +65 66221766
Malaysia: +60-3-6279-5077
Philippines:180014410573
India: 1800-2090-365
Indonesia: +6221 612 2825
Vietnam: 1900 55 55 81
Taiwan: 0800-093-456
China: 400-600-6655
Hong Kong: 852-35824770
UAE: +971-4-2958941
Turkey: +90-216-524-3000
South Africa: 0861 278772
Slovenia: 00368-59045400
France: 0033-170949400
Germany: 0049-1805010920
Hungary: 0036-15054561
Italy: 199 400 089
Greece: 00800 44142044
Austria: 0043-820240513
Netherlands: 0031-591-570290
Belgium: 0032-78150231
Sweden: 0046-858769407
Denmark: 0045-38322943
Spain: 0034-902889688
Portugal: 00351-707500310
Czech Rep: 00420-596766888
Switzerland: 0041-848111010
UK: 0044-8701208340
Russia: 008-800-100-ASUS
Ukraine: 0038-044-5457727
_______
Asus Downloads
To download Asus drivers and softwares click here. You can search by model name, serial number or even through automatic detection.
Asus Service Centers
To locate a Asus service center click here. You can find the phone and address of Asus service centers where you can repair or replace your Asus laptop, desktop, TV or other products. Asus has service centers in several countries including Taiwan, India, Indonesia, Philippines, Australia, Malaysia, Singapore, UK, New Zealand, Canada and USA.
Asus Online Shop
To visit Asus online shop click here. You can purchase here Asus products such as Eee PC series, Eee Pad, EeeBOX PC, EeeTop PC, Essentio Desktop, Notebooks, Motherboard, Multimedia & Graphics, Server Motherboard, Peripherals and more. You can also purchase carrying bags, keyboards, battery and adapters.
Asus Forum
Have a question on Asus product? Post your question or search answers of other Asus users at its forum here
About Asus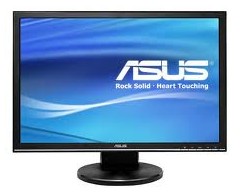 ASUSTeK Computer Inc. was founded in the year 1990 by four computer engineers. Headquartered in Taiwan, Asus is a leading computer manufacturer in Asia. Recognised as one of Asia's Top 10 IT Companies, Asus had revenues of US$18.5 billion in  2009. The company has offices around the world and employs over 110,000 people.
Asus manufactures motherboards, desktops, laptops, servers and mobile phones. Asus products include Asus All-in-one PC series such as ET 2010, PC ET 2011 series, EeeTop PC ET1610P, EeeTop PC, ET2400A, PC ET2203 and more. Desktops include Essentio CG series, CM series and CS series. Eee Pad, Eee PC series, LCD monitors, PDAs, handhelds, wireless routers, wired routers, ADSL modem routers,  are other products. Asus mobiles include Garmin-Asus A10, A50, M10 and more. Laptops include G74SX, B43 series, B53 series, Gaming G51 series, G74 series, Multimedia N43 series, N45 series, Bamboo series, U30 series, A52 series and more. In addition, you can find Asus cables, chargers, computer bags, headsets, keyboards and mobile accessories.