Contact Ashok Leyland: Phone of customer care, dealer offices
Contact Ashok Leyland: Find below customer care details of Ashok Leyland, including phone and address. You can reach the below contact for queries on Ashok Leyland vehicles, models, prices, dealers, warranty, service center, accessories or other questions. Besides contact details, the page also offers information and links of Ashok Leyland services.
Ashok Leyland Head Office
No. 1, Sardar Patel Road,
Guindy, Chennai – 600 032
Phone: 044-2220 6000
Fax: 044-2220 6001
Ashok Leyland Customer Care
Phone: 1800-266-3340
Ashok Leyland Dealers
Delhi: 011-41667807
Hyderabad: 040-24128891
Guwahati: 0361-2240135
Chandigarh: 0172-2732873
Goa: 0832-3217667
Ranchi: 0651-2260691
Bhubaneshwar: 0674-2582463
Chennai: 044-26492180
Kolkata: 033-25233294
Amritsar: 0183-5050467
Trivandrum: 04712495603
Ahmedabad: 079 – 5501242
Bangalore: 080-22270584
Mumbai: 022 25034123
_____
Locate Ashok Leyland
To locate an Ashok Leyland office or dealer for vehicles or spare parts click here. You can find Ashok Leyland offices across all major cities that include Bangalore, Chennai, Mumbai, Kolkata, Hyderabad and more.
About Ashok Leyland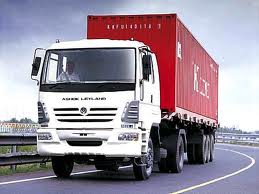 Ashok Leyland began as Ashok Motors in the year 1948. It was founded by industrialist Raghunandan Saran, after being urged to enter the automobile industry by Pandit Jawaharlal Nehru. Being first in the Indian automobile history to win the ISO 9002 certification, Ashok Leyland over the years has powered commercial vehicles in India with technology and innovative products. The company's products include commercial buses, special vehicles, defence vehicles, tractors, marine and genset applications and much more. Ashok Leyland buses in fact serve over 60 million passengers a day. There are over 5,00,000 Ashok Leyland buses on the roads. Between April 2010 – 11, Ashok Leyland sold about 35627 models.
Ashok Leyland has seven manufacturing plants – one in Ennore, Chennai; three at Hosur; one at Bhandra; and the last one at Patnagar. The company employs some 11,500 people across the country. Some of its subsidiaries include Automotive Coaches & Components Ltd  (ACCL), Lanka Ashok Leyland, Hinduja Foundries and Hinduja Foundries. Also, the company has joint ventures with several companies that include Nissan, John Deere, Automotive Infotronics, Ashley Alteams and Optare. Some of Ashok Leyland's products include Buses (Viking series, Stag, Avion, Lynx, Titan Double Decker and more), Trucks (haulage models, tractors, multi-axle tippers), Engines, Defence and Special vehicles.