Contact Aeroflot: Customer service, phone of Aeroflot airline
Contact Aeroflot: Find below customer care details of Aeroflot airline including phone and address. Besides contact details the page also offers information and links on services of Aeroflot. You can reach the below contact for booking new ticket, refund, cancellation, baggage claim, cheap airfares, deals or other queries on Aeroflot.
Aeroflot Customer Service
Moscow: +7 (495) 223-5555
Russia: 8-800-333-5555 (toll free number)
Disabled Passengers: +7 (495) 223-5555
Aeroflot Head Office
10, Arbat Str.,
Moscow, Russia, 119002
Phone: +7 (499) 500-6905
Fax: +7 (499) 500-6867,
Sales Office
Phone: +7 (495) 258 4089
Fax: +7 (499) 500 6760
Email
[email protected]
[email protected]
For Complaints/Feedback
Phone +7 (495) 223-5555
Email [email protected]

Address
Department of Product Quality Management and Client Services
# 10, Arbat street, 119002 Moscow
Aeroflot Bonus programme
Phone +7 (495) 223-5555
[email protected]
Address
Aeroflot Bonus # 10 Arbat street, 119002 Moscow
Baggage Lost and Found
+7 (495) 578-7415
+7 (495) 544-3325
[email protected]
[email protected]
Missing Items
+7 (499) 500-6336
[email protected]
Department of Ground Support of Flights
POB 1, Sheremetyevo 1,
Khimki district, 141426 Moscow
_______________
Book Flight
To book an Aeroflot ticket online click here
Online Check-In
You can check-in online from anywhere and choose your preferred seat. The service is available only 1.5 hours before departure. Click here to check-in online.
Flight Status
To check Aeroflot flight status online click here
Baggage
Economy class fliers can carry one one bag while business class passengers can carry 3 bags each weighing 23 kg.
Passengers are allowed to take into cabin:
Business, Premiere and President — 1 piece of luggage weighing up to 15 kg
Economy Class — 1 piece of luggage weighing up to 10 kg
Aeroflot Bonus
Aeroflot Bonus is a frequent flier programme of Aeroflot. As a member of Aeroflot Bonus you can redeem miles for travel awards, for cabin class upgrade and others. To join click here
About Aeroflot-Russian Airlines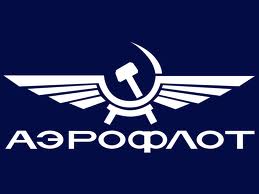 Aeroflot was founded in the year 1923 and is the largest airline of the Russian Federation. It currently operates its flights to 95 locations in 48 countries, including 42 in Europe, 5 in the Middle East and 9 in Asia. Aeroflot has its main hub at Sheremetyevo Airport in Moscow. The airline is a member of the SkyTeam global alliance.
In 2009, Aeroflot flew 8.76 million passengers. Aeroflot Group, including subsidiaries, served 11 million passengers. By 2015 the airline plans to increase its share on Russia'a civil aviation transport market to 30-35%, and carry 10 million air travellers each year.
Aeroflot has six offices/branches in Russia – St. Petersburg, Sochi, Magadan, Krasnoyarsk, Kaliningrad and Vladivostok.