AT&T Customer Care: Contact for Phone, Internet of AT&T
Contact AT&T: Find below customer care details of AT&T, including phone and address. You can reach the below contact for questions on AT&T wireless, telephone, internet, wi-fi or other queries. Besides contact details, the page also offers information and links on AT&T services.
AT&T Head Office
AT&T,
208 S. Akard Street Dallas,
TX 75202, USA
Phone: 1-210-821-4105
Email: [email protected]
AT&T Customer Care
>Wireless Service
Sales: 1-888-333-6651
Technical Support:
1-800-331-0500 or dial 611 from your wireless phone
1-800-682-8786 (TTY)
Repair Service: 1-800-288-2747
Due Bills Service: 1-866-295-6221
Billing Services: 1-800-222-0300
Online Support: 1-888-9ATT-WEB
Remove Plan: 1-800-222-0300
Carrier Cost: 1-800-854-9940
Resolution Center: 1-800-538-5345
Phone Accessories: 1-800-222-3111
Calling Card: 1-800-CALL-ATT
Prepaid Cards: 1-800-364-9292
Universal Card: 1-877-752-7759
Personal 800: 1-800-850-8437
International Services: 1-800-335-4685 or
1-916-843-4685 or 1-800-222-0300
Order Status: 1-877-782-8870
Number Transfer Status: 1-866-895-1097
> Digital TV Contact
Sales: 1-800-288-2020 (AT&T U-verse)
Sales: 1-800-288-1145 (DirecTV)
Technical Support: 1-866-722-7500 (Dish Network)
Internet Services
1-866-722-DIAL
(1-866-722-3425)
1-800-967-5363 – Dial Internet
1-866-596-8455 – DSL Internet
Long Distance Services
1-800-222-0300
_______
Online Customer Service
To login in to AT&T online customer center click here.
AT&T Shop
To purchase AT&T products online click here.
Order Status
To check your AT&T order status online click here
Special Offers
For AT&T special offers click here
Online Bill Payment
To make your AT&T bill payment online click here.
About AT&T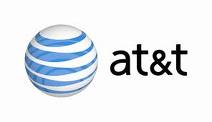 AT&T was founded in the year 1876. It is today the seventh largest company in the US and is listed by Forbes as the 14th largest in the world. The company's products include wireless voice and data, broadband internet, video, and data, and long distance phone service. Headquartered in Dallas, AT&T serves customers with a broad range of wireless voice and data services. As a matter of fact, it serves some 95.5 million wireless subscribers. It has its data roaming in more than 200 countries and mobile broadband in more than 130 countries.
AT&T is US' largest mobile broadband network. Further, it also offers a 100 percent IP-based television service . The company has more than 24,000 AT&T Wi-Fi Hot Spots, including locations in all 50 states, and access to more than 135,000 hot spots around the globe. If you dint know, AT&T employs some 266,590 people.